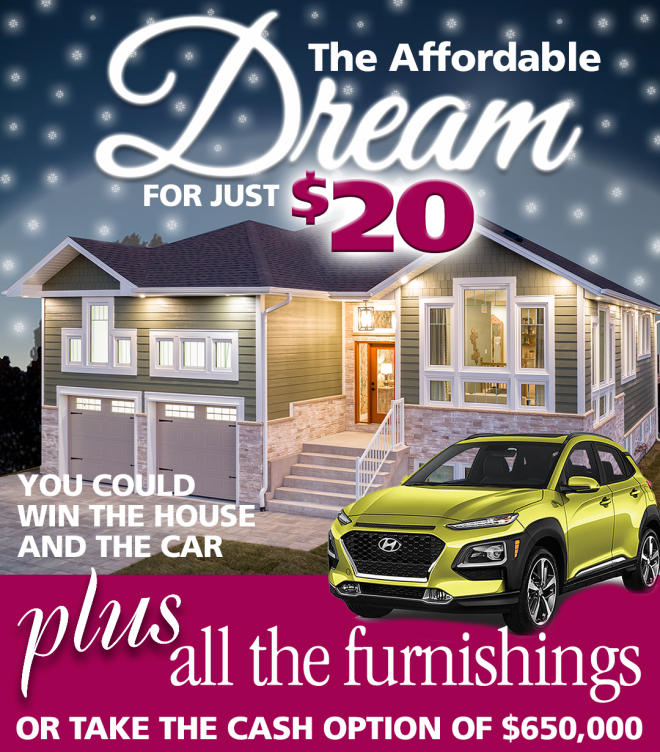 Don't let the high cost of everything get you down.
The Ultimate Dream Home Ticket is still only $20
Grand Prize Valued At $899,310

ONTARIO, December 1, 2022 — Is the Ultimate Dream Home on your list? Don't forget to check it twice! You could be unwrapping the gift of a lifetime.  You won't want to miss your chance to enter this lottery with a chance to win over $900,000 in prizes, including a stunning new home, the furnishings and a new car.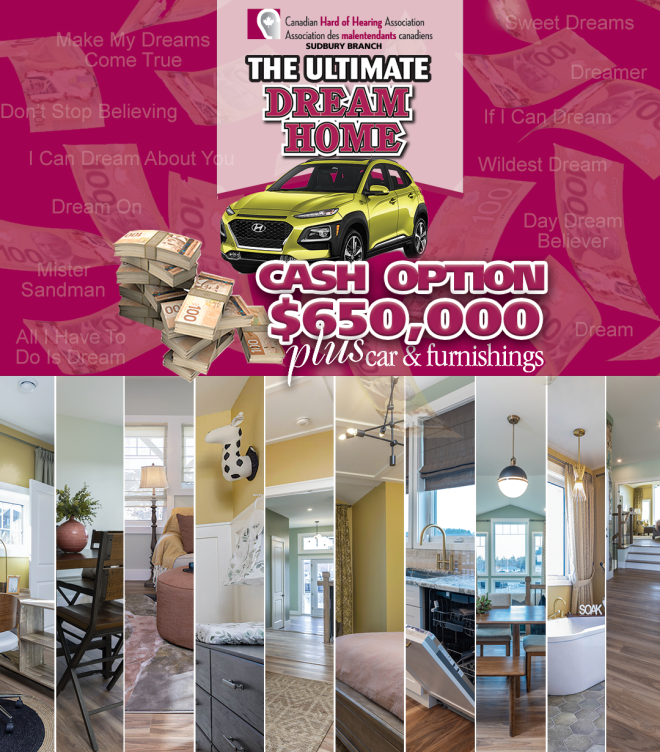 So You Don't Want The House?
That's OK! Take the $650,000 cash option instead.
Tickets Are Still Only $20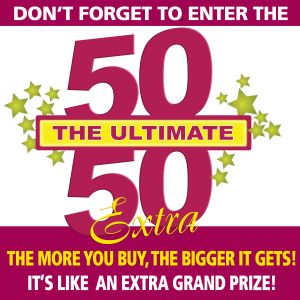 To purchase tickets for The Ultimate Dream Home or The Ultimate 50/50 Extra visit:
The Ultimate Dream Home Lottery
or call 1-844-522-2442
Important Dates
Tickets on sale until: January 6, 2023
All Prize Draws: February 8, 2023
Here To Listen.  Here To Help
Proceeds from the Ultimate Dream Home Lottery are used to support the Sudbury Branch of the Canadian Hard of Hearing Association and the programs it runs across North Eastern Ontario. Some of these services include: advising and mentoring services, hearing loss workshops and classes, tinnitus workshops, assistive listening devices library, the hearing help center, improving hearing accessibility in public places and more.
From everyone at The Canadian Hard of Hearing Association, we are beyond grateful for everyone's continued support.
Ultimate Dream Home is offered by Canadian Hard of Hearing Association, Sudbury located at 435 Notre Dame Ave., Suite 101, Sudbury, ON P3C 5K6. Telephone (705) 523-5695. The Ultimate Dream Home Lottery License #RAF1267954. 50/50 Extra Lottery License #RAF1268088. Charitable Registration Number 879071413. Tickets are $20.00 each and available until January 6, 2023. Only 139,500 Dream Home tickets issued. Drawing will take place at the Dream Home (57 Carlos Way, Sudbury) at approximately 2:00 p.m. February 8, 2023.