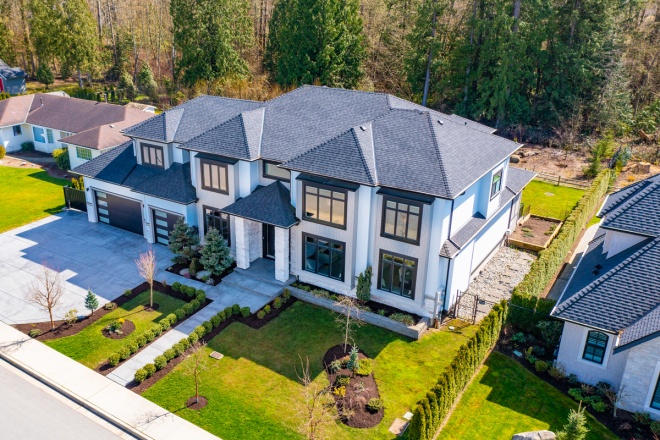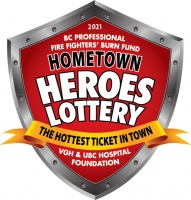 VANCOUVER, BC, Friday, April 9, 2021 — The Hottest Ticket in Town is back for 2021! Purchase your tickets for the Hometown Heroes Lottery – and you'll be in to win 1 of 9 Grand Prize options, with homes to choose from in the Lower Mainland, Vancouver Island, and the Okanagan, or $2.1 million tax-free cash.
There's something for everyone, with over 3,200 prizes to win worth over $3.2 million total.
Plus, your ticket purchases will change lives right here in B.C. and support our health care heroes at VGH & UBC Hospital Foundation and the BC Professional Fire Fighters' Burn Fund.
"Cancer surgery, organ transplants, hip and knee replacements, and so much more: these medical needs didn't pause when the pandemic hit," says Angela Chapman, President and CEO, VGH & UBC Hospital Foundation. "People from across B.C. count on the specialized care that our frontline heroes provide at VGH, UBC Hospital, and GF Strong Rehabilitation Centre.
"COVID-19 has brought many new challenges for our healthcare teams but, with support from British Columbians, our researchers and medical teams, who treat patients from across B.C., have done a tremendous job looking after the patients in their care."
From rescue to recovery, B.C.'s front-line workers and first responders – our fire fighters, along with the doctors, nurses, and health care teams at Vancouver General Hospital, are always on duty for critically ill and severely injured British Columbians.
"Lotteries have provided funds to equip our world-class health care teams with the tools and technology they need to provide the best care possible," says Chapman. "On behalf of the Foundation, thank you to everyone who supports the Hometown Heroes Lottery. You are vital to providing the most specialized health care and medicine for all British Columbians."
Hometown Heroes Lottery ticket purchases also support programs of the BC Professional Fire Fighters' Burn Fund, including burn survivor support services and resiliency programs for fire fighters.
Our heroes are there when you need them… now it's your turn to be there for them.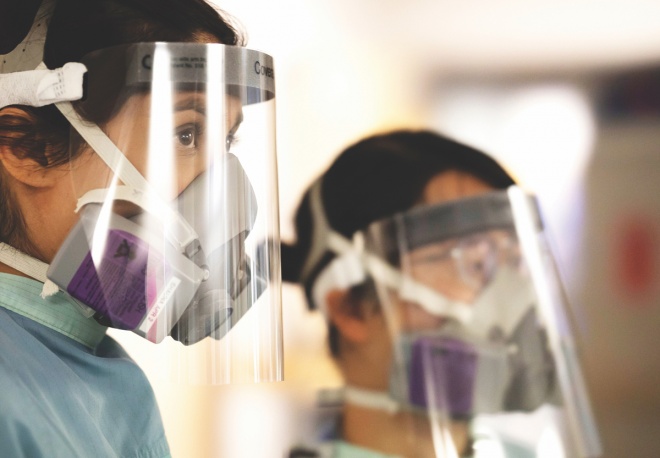 "Over the past year, all of our fundraising events were cancelled due to the pandemic," says Gord Ditchburn, President, BC Professional Fire Fighters' Burn Fund. "For this reason, funds raised by the Hometown Heroes Lottery are extremely important; they go towards our burn prevention programs, vital survivor services, and enhanced care for burn survivors.
"These programs and services help burn and trauma survivors recover both physically and emotionally. The Burn Fund can only do this because of the extreme generosity of British Columbians."
Every ticket changes a life.
Which will you choose?
The winner of this year's Grand Prize Draw will have their hands full… in a good way!
Choose 1 of 9 multi-million dollar packages, featuring homes in South Surrey, Langley, Vancouver, North Vancouver, Kelowna, Penticton, Courtenay (Crown Isle) and Sooke (SookePoint), or $1,200,000 cash.
This year's biggest Grand Prize is worth over $2.6 million!
Plus, when you order early, there's more to win: everyone who purchases their Heroes Lottery tickets before Midnight, Friday, May 14th will be automatically entered into the Heroes Welcome Bonus Draw (to win a prize worth over $26,000), the Heroes Bonus Draw, and the Summer Bonus Draw, as well as the Early Bird Draws – with 51 winners and over $150,000 in prizes.
Plus, when you get your tickets for the 50/50 and Daily Cash PLUS extra games, you'll be in to win even more…
This year's 50/50 PLUS jackpot could grow to a max of over $2.2 million – and the winner takes half!
With your Daily Cash PLUS tickets, you'll get in to win 1 of 209 draws, including cash prizes of $1,000, $2,500 and $50,000. (105 days of winning; $300,000 in CASH to be WON.)
---
HOW TO ORDER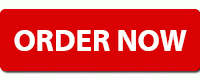 Get your tickets online at Heroes Lottery
By Phone: 604-648-4376
Toll-Free: 1-866-597-4376

Tickets are also available for purchase in-person at London Drugs stores throughout British Columbia.
Tickets cost 3 for $75 / 6 for $125 / 20 for $300
50/50 PLUS tickets are 2 for $15 / 6 for $30 / 20 for $60
Daily Cash PLUS tickets are 2 for $25 / 6 for $50
50/50 PLUS and Daily Cash PLUS tickets can only be purchased if a 2021 Hometown Heroes Lottery main ticket has been purchased.
---