Saskatchewan, June 25, 2021 — Time is running out to purchase your tickets for the Sask Elks Trucks and Bucks Lottery. You only have until midnight on June 29th to get your tickets! Winner will have the option of a 2021 Dodge Ram 1500 Laramie Crew Cab OR a 2021 Ford F-150 Lariat OR $65,000 CASH! $100 gets you 50 chances to win! That's huge!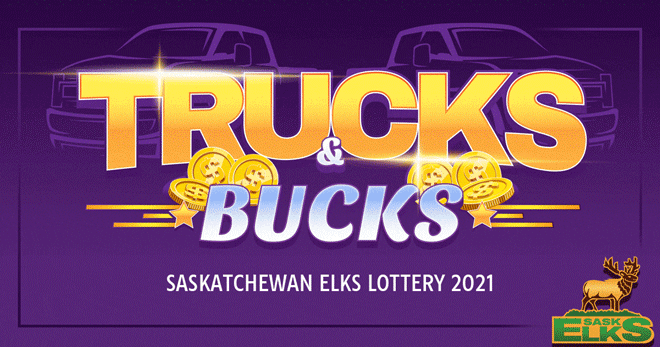 Final Deadline In

Tickets start at only $20 each, 5 for $50, 20 for $75 or our best value – 50 for $100. Get your ticket now and you could be driving away in a new ride, OR be $65,000 richer!
CLICK HERE to view the trucks and to purchase your tickets.
And that's not all – we're giving away even more CASH! Add 50/50 tickets to your order before checking out to qualify for half of the ever-increasing jackpot up to $100,000! Current jackpot is over $93,000! Single tickets are only $10, 5 for $25, 15 for $50 or 50 for $75.
The Saskatchewan Elks Association exists to promote Provincial projects and to unite, promote, and encourage members and Lodges in fulfilling the Elks of Canada Mission and Vision on a smaller scale. "A Canadian volunteer organization of men and women serving communities."
To find out more or to join the Saskatoon Elks Association click here
Lottery Licence #: LR20-0085