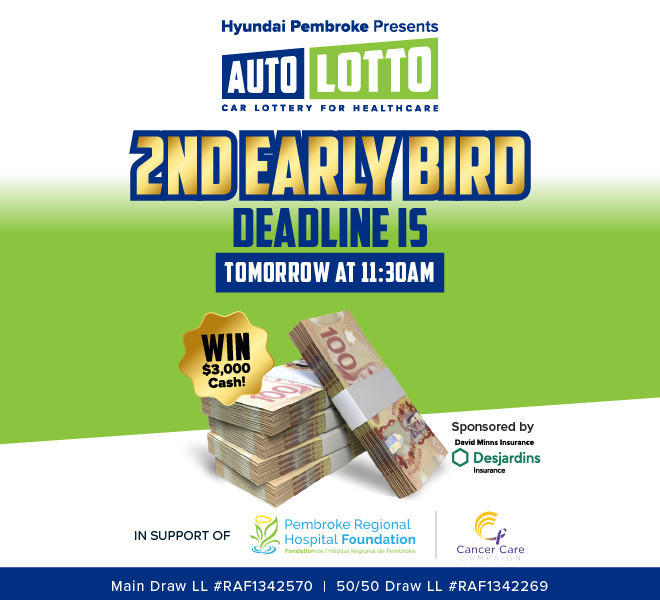 PEMBROKE, Ontario, November 8, 2023 — Play the Auto Lotto and 50/50 draw!
Hey big spender! Play the Pembroke Regional Hospital Foundation's Auto Lotto by 11:30 am tomorrow for your chance to win the next early bird prize, $3,000 cash, generously donated by David Minns Insurance.
All tickets purchased will be included in the grand prize and the next early bird draws.
WANT TO WIN MORE? Simply add on your 50/50 tickets to your cart, for a chance at the growing jackpot, now over $12,000 and growing!
When you support the Auto Lotto it's a WIN-WIN! You have a chance to win the amazing 2023 Hyundai Tucson Essential AWD SUV or $30,000 cash, while also supporting the purchase of essential equipment for cancer patients undergoing treatment at Pembroke Regional Hospital.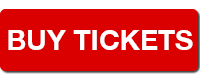 Make Every Ticket Count.
Every ticket purchase helps fund your Pembroke Regional Hospital Foundation.
All proceeds from Auto Lotto go to giving our community access to cutting edge cancer treatment and exceptional care, close to home. Ticket prices are:
$25 for 1 ticket
$100 for 5 tickets
$250 for 20 tickets
The Second Early Bird Deadline is Tomorrow!
Together, we can fight cancer. Purchase your tickets today.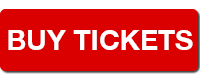 Good Luck!
Pembroke Regional Hospital Foundation
705 Mackay St,
Pembroke, ON
K8A 1G8
Main Draw LL #RAF1342570
50/50 Draw LL #RAF1342269