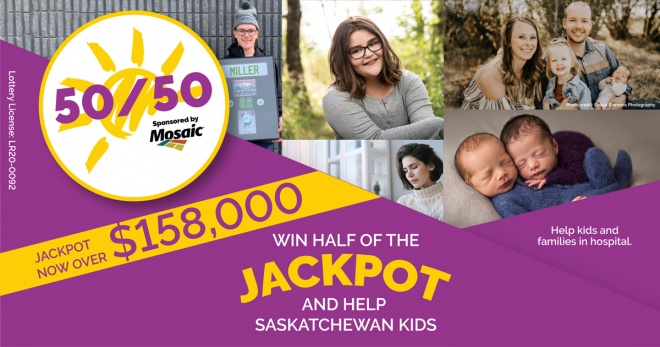 SASKATCHEWAN, June 7, 2021 — Will you be the big winner? Get your tickets before it's too late!
Purchase your tickets today for your chance to take home half the jackpot on June 16 when the draw is made.
You'll also be helping our Saskatchewan babies, kids, moms-to-be and families who spend time in hospital.
TICKETS 1 for $20 | 5 for $50 | 20 for $100 | 100 for $250

---
Buy your tickets now to help sick and injured kids
Your ticket purchase is truly making an impact. Because of you, Saskatchewan kids and families have access to a world-class facility that meets their needs right here at home.
Because of you, we are funding vital research that is distinctly Saskatchewan. And it is because of you, children and families receive specialized care regardless of postal code.
Thanks to you, kids have a better chance for a healthier future.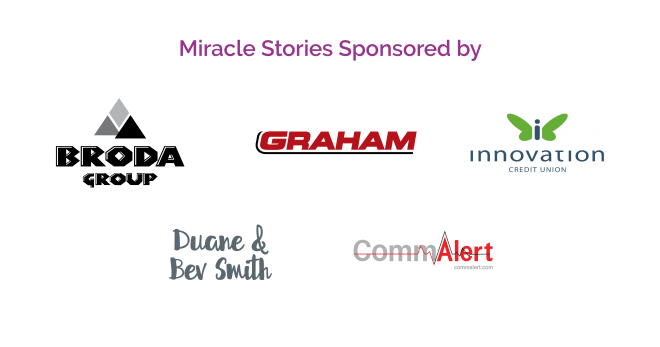 The draw will be June 16 at 4 p.m. at Jim Pattison Children's Hospital Foundation 1 – 345 Third Avenue S. Saskatoon, Sask. The winner will be notified by email or phone with instructions on claiming the prize. 1,000,000 tickets available to a maximum jackpot of $3,625,000. For phone inquiries, call 1-888-808-5437.
TICKETS 1 for $ 20 | 5 for $ 50 | 20 for $ 100 | 100 for $ 250
See rules of play details here.
Lottery Licence #: LR20-0092