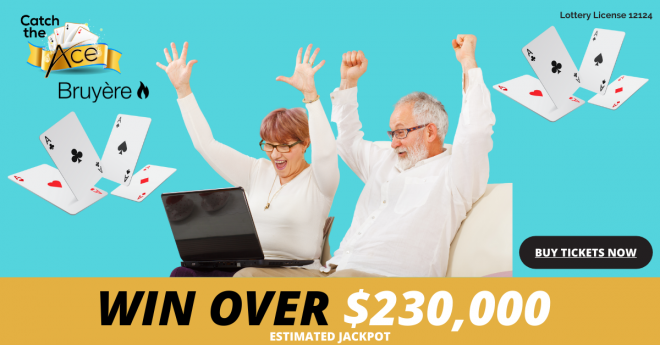 Ottawa, Ontario, August 24, 2021 — There is still time to purchase your tickets before the deadline at 11:59 pm today. Don't miss out on your chance to win!
Last week's weekly draw winner, Debbie F, took home $6,252. Will you be the winner this week?
There are only 11 cards left. Your odds at finding the Ace are BIGGER.
Every ticket you purchase helps to advance research and clinical patient care at all our four campuses. Our teams are mobilized to help care for the people living across our wonderful community to improve their quality of life.
Tickets start at 5 tickets for $10, 20 tickets for $20 and 100 tickets for $40. Great value and tons of fun so BUY NOW.
Thank you for playing Catch the Ace in support of Bruyère and best of luck Catching the Ace!

Lottery License #12124