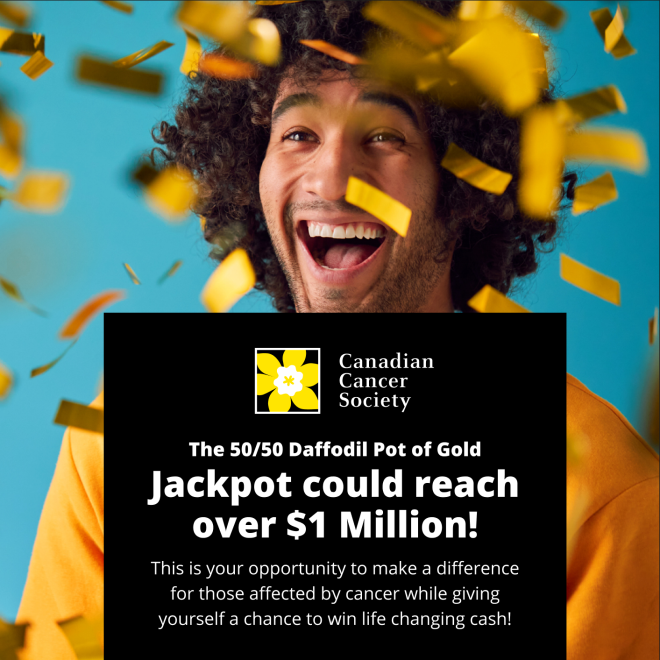 VANCOUVER, BC, March 15, 2023 — The Canadian Cancer Society is thrilled to launch its MASSIVE 50/50 – the Daffodil Pot of Gold. The jackpot is expected to reach over $1,000,000* and you could win half. What would you do if you won? Your ticket purchase could get you one step closer to your dream life. Buy your ticket today.
By taking part in the Canadian Cancer Society's 50/50, you will help fuel life-changing cancer research and give hope to people affected by cancer. Sadly, nearly 2 in 5 Canadians are expected to be diagnosed with cancer in their lifetime. Together, we can make life better and transform the future of cancer, forever. Show your support and buy 1 ticket for $30; 5 tickets for $100; and 20 tickets for $200.
Click here to buy your tickets
Act fast as there are only a limited number of tickets available. Sales will end at 10:00 am PDT on May 1, 2023. The live draw will take place on May 1 at 1:00 pm PDT. One lucky winner will walk away with 50% of the jackpot pool. That winner could be you.
While the COVID-19 pandemic disrupted the Canadian Cancer Society's important fundraising efforts, the need for life-saving cancer research, prevention and supporting those living with cancer has never been greater. The Daffodil Pot of Gold 50/50 Raffle is a great way to help support the Canadian Cancer Society's vitally important mission while participating in a raffle that could pay out up to $575,000 – a virtual "pot of gold" that could make a dramatic difference in the life of every person in BC!
Participate in the Daffodil Pot of Gold 50/50 Raffle today!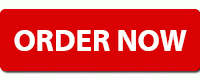 Tickets are available for $30 each, 5 for $100 and 20 for $200.
*See raffle rules for details
Tickets only available for purchase within British Columbia; orders will not be accepted from outside the province. Participants must be nineteen (19) years of age or older at the time of purchase. Maximum of 85,000 tickets will be sold. The odds of winning are based on the total number of tickets issued by the time of the draw.
TOTAL TICKETS AVAILABLE
1-ticket for $30: 5,000 ticket packs (5,000 tickets)
5 -tickets pack for $100: 4,000 ticket packs (20,000 tickets)
20 -tickets pack for $200: 3,000 ticket packs (60,000 tickets)
Canadian Cancer Society logo
Centre for Cancer PR 575 West 10th Avenue, Vancouver, BC, Canada, V5Z 4C3
Charitable Registration Number: 118829803 RR00 01 
Charity Lottery License #140296
Problem Gambling Help Line 1-888-795-6111