VANCOUVER, BC, December 31, 2021 — It's the final countdown for the Bright Nights 50/50! Buy your tickets by midnight tonight. Don't miss out on your chance to walk into 2022 a winner!
The jackpot is $380,000 and growing! Tickets are one for $15, three for $40, and six for $60. Proceeds support the charity of BC's professional fire fighters.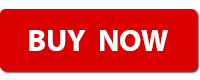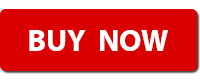 Support the BC Professional Fire Fighters' Burn Fund and buy your tickets today. This local charity needs your help more than ever!
The Burn Fund's online donations are down 40 per cent this holiday season. Now, freezing temperatures have stopped the Bright Nights train in its tracks with the cold weather bringing on mechanical problems. The Burn Fund's largest fundraising event has been closed since Monday. The fire fighters' charity hopes it will warm up enough to open for the final three days.
While Bright Nights in Stanley Park was able to open this holiday season, it did so at 50 per cent capacity. As a result, donations at the park were down 70 per cent compared to 2019. With this week's closure that number is now closer to 80 per cent.
"The Bright Nights 50/50 is the Burn Fund's only hope at recouping these vital fundraising dollars. Now we are asking for the public's support. Please consider buying a Bright Nights 50/50 ticket to help fund our programs year-round," says Gord Ditchburn, President, BC Professional Fire Fighters' Burn Fund.
The Burn Fund is the 43-year-old charity of BC's professional fire fighters. Proceeds support the Burn Fund's programs for child and adult burn survivors, including mental health support, as well as funding the purchase of vital medical equipment at BC's trauma hospitals. The Burn Fund also offers families travelling to Vancouver for treatment the opportunity to stay at Home Away at the Burn Fund Centre. Located at Main and 23rd Ave, Home Away features eight apartment suites and is a healing place for when people need it most.
Tickets for the Bright Nights 50/50 are one for $15, three for $40, and six for $60. The deadline is MIDNIGHT TONIGHT with the draw taking place on January 10, 2021.
BC Gaming Event Licence #130270. Maximum 50/50 payout will be $500,000.00
Chances are 1 in 86,500 (total tickets for sale) to win a prize. Actual odds depend on number of tickets sold.
Please play responsibly. For more information, please visit BC Responsible Gambling or the problem gambling helpline 1-888-795-6111. Know your limit, play within it.