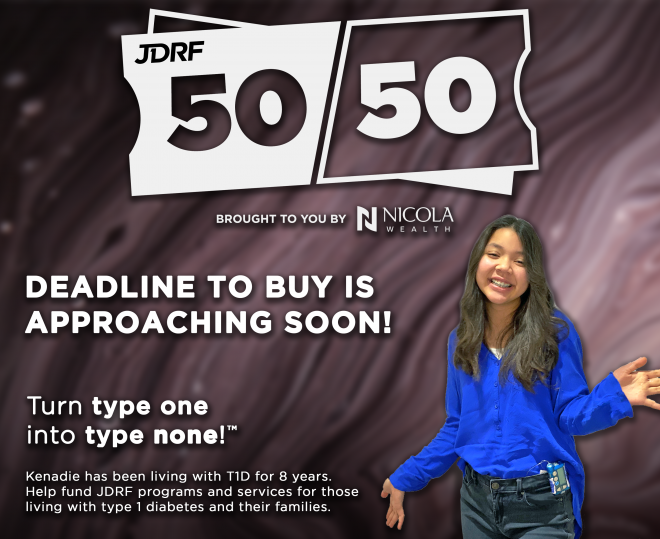 VANCOUVER, BC, October 7, 2021 — Support the type 1 diabetes community by taking part in JDRF's 50/50 raffle! Participants could end up winning half the jackpot while also making a difference in the lives of the over 300,000 Canadians living with type 1 diabetes (T1D).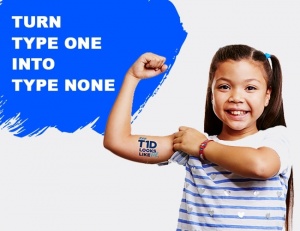 Kenadie was diagnosed with T1D at the age of 7 and has been living with this incurable autoimmune disease for 8 years. Life with T1D isn't easy but she manages to make it beautiful.
Since her diagnosis, Kenadie has been involved actively with JDRF in many ways. She participated as a Kids for a Cure 2020 ambassador to educate politicians on T1D, and hosted the Promise Ball Gala in 2019 and the Kids for a Cure Lobby Day in 2016. She has also been a national campaign ambassador for JDRF and The Charles H. Best Diabetes Centre.
In her free time, Kenadie enjoys playing volleyball, dancing, swimming, and playing with her golden-doodle dog, named Brady. She and her family work together to raise awareness about T1D through presentations and school tours, doing their best to help people understand the realities of living with the disease, and why research into a cure is so important.
The 50/50 raffle offers people the chance to win big while giving kids like Kenadie, and their families, hope for a world one day free from T1D. Each ticket purchase helps JDRF raise critical funds for research that will one day find a cure and turn type 1 into type none.
Tickets Available Online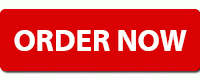 3-Ticket Pack for $10;
15-Ticket Pack for $25;
35-Ticket Pack for $50;
100-Ticket Pack for $100
About JDRF Canada
JDRF is the leading global organization funding type 1 diabetes (T1D) research. Our mission is to accelerate life-changing breakthroughs to cure, prevent and treat T1D and its complications. For more information, please visit the JDRF website.