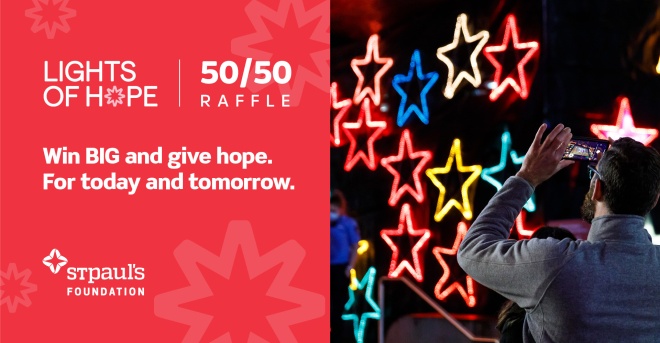 VANCOUVER, BC, November 1, 2022 — St. Paul's Foundation has launched their Lights of Hope 50/50 raffle and one lucky winner will take home half the jackpot. The other half will go directly toward supporting patients, long-term care residents, and their families with compassionate, comforting care across B.C.
Give hope for today and tomorrow.
St. Paul's Hospital is a provincial referral centre for some of the province's most complex cases. Many patients have chronic health issues and are extremely vulnerable. They are often at greater risk of COVID-19 and the slow recovery and long-term challenges that can accompany it.
In addition, a significant number of people come to Providence from the intersection of public health emergencies: the opioid crisis, and mental health disorders.
Clothing depot affords dignity to patients with complex medical and social needs
When patients visit St. Paul's Hospital, sometimes the only clothes they own – which may be greatly worn, soiled or threadbare – are removed and disposed of, rendering the patient extremely vulnerable.
Thanks to raffle supporters like you, Providence's Clothing Depot is able to provide essential clothing to patients in need, preserving their dignity. All departments across St. Paul's Hospital have access to this program, a humble hallmark of the compassionate care offered to patients with complex medical and social needs.
Hope is a journey. Buy your ticket today
When you buy a raffle ticket, you make it possible for St. Paul's Foundation to fund countless programs and services in Vancouver and right across British Columbia. Your ticket helps save lives, provides comfort, ensures staff have essential tools and equipment, and supports patients in their journey of recovery so they feel connected, recognized, and cared for.
Tickets are available for purchase from November 1 through 30 and the winner will be drawn on December 1. Ticket bundles are available, and can increase your chances of winning!
3 for $10
20 for $25
120 for $50 (the very best value and your best chance to win)
Get your tickets at the Lights of Hope 50/50 raffle website.
Remember the more tickets you buy, the more chances you have to win!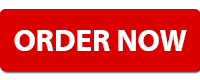 About St. Paul's Foundation
St. Paul's Foundation raises funds to support compassionate, inspired care at Providence Health Care's 17 sites across BC, including St. Paul's Hospital. Together, we care for hundreds of thousands of people each year, from newborn babies to seniors in long-term care.
Your support will help save and improve lives and fund groundbreaking research initiatives that change the way we diagnose and treat disease. Thank you!
BC Gaming Event Licence #136956 | Know your limit, play within it. 19+