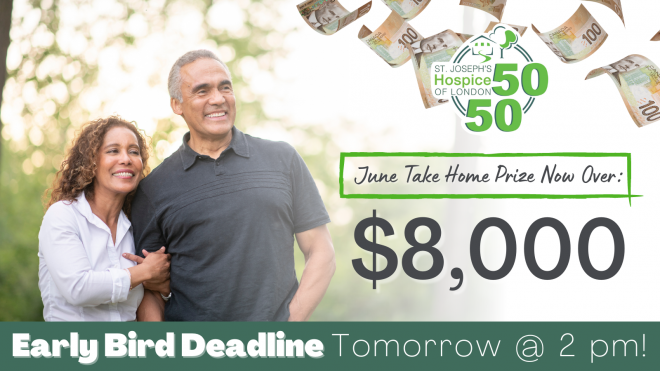 LONDON, ON, June 10, 2021 — St. Joseph's Hospice of London's first Early Bird Deadline is 2PM TOMORROW! Order now and you are entered for not one, not two, but three Early Bird Draws … giving you more chances to WIN!
Here are a few reasons to ORDER NOW:
Entry into ALL Early Bird prizes
A guaranteed take home jackpot – OVER $8,000 & Growing!
Affordable ticket options

10 for $10 – that's only $1.00/per ticket
40 for $20 – that's only $0.50/per ticket
160 for $40 – that's only $0.25/per ticket

Making a Difference!

100% of the care and support St. Joseph's Hospice of London provides is at no cost to patients, clients, and their families. We must raise $1.2 million every year – $100,000 per month – $3,333 per day in order to continue providing compassionate care.
Your chance to WIN BIG and Support Palliative Care in your Community is only a ticket away!
It's as easy as 1, 2, 3…
Visit: St. Joseph's Hospice of London 50/50 Lottery to place your order
Be sure to order early to WIN MORE by qualifying for our Early Birds!
Sit back, relax and cross your fingers because you just might be the lucky winner!
Supporting a great cause has never felt so good!
You can't WIN without a ticket!
HURRY – Early Bird Deadline 2PM Tomorrow!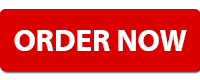 RAF1203221