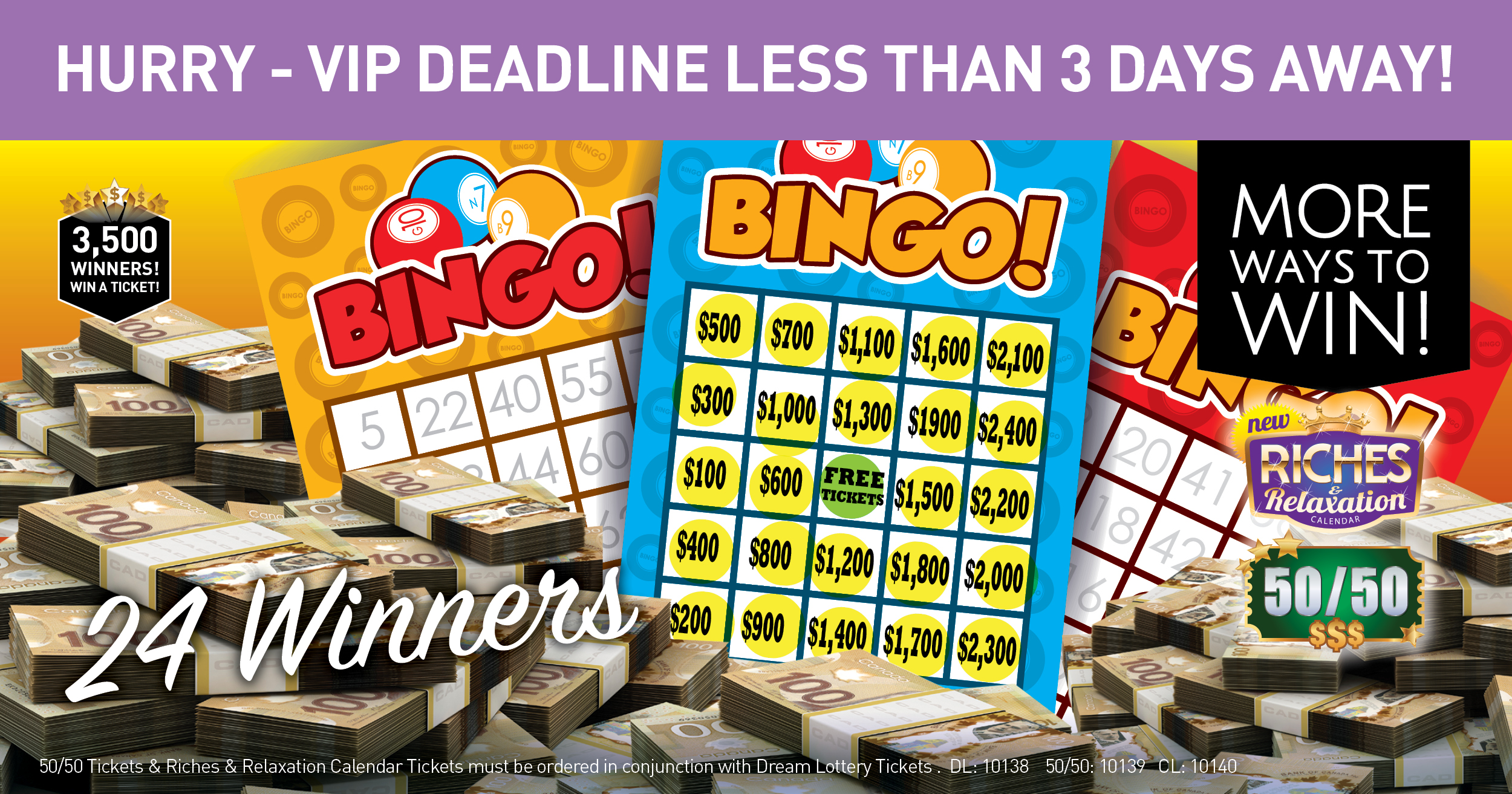 LONDON, ON, October 30, 2018 — Dream Lottery's VIP Deadline is fast approaching! By ordering early … you have more chances to WIN!
Be 1 of 24 Winners who will WIN various amounts of CASH …Yell BINGO!
Let's not forget about the "Free Play" … in other words, 3,500 SINGLE FREE TICKETS will be awarded and imagine winning on a free ticket … just like Dream's $1,000,000 Winners did last fall!
PLUS, when you ORDER EARLY, you have more chances of WINNING! So much to Win … VIP, Bonus, Early Bird and ALL final draws of vehicles, vacations, cash and so much more – including 1 of 2 Luxurious Dream Homes or $1,000,000 Cash!
With tickets as low as 2 for $50, it's your most affordable chance to walk away a winner! Or you can gather your friends, family and co-workers to SAVE BIG with 35 for $500 … that's just $14.29 per ticket!
Don't miss your chance to WIN BIG and WIN SUPPORTING PATIENT CARE!


Every ticket is a life-changer when you support London Health Sciences Foundation, Children's Health Foundation, and St. Joseph's Health Care London by purchasing tickets for the Dream Lottery.
EVERY TICKET
CHANGES A LIFE

Visit the Dream Lottery's website to order tickets,
participating Shoppers Drug Mart locations, or by phone 1-866-802-4117.

Dream Lottery Licence 10138 | 50/50 Licence 10139 | Calendar Licence 10140