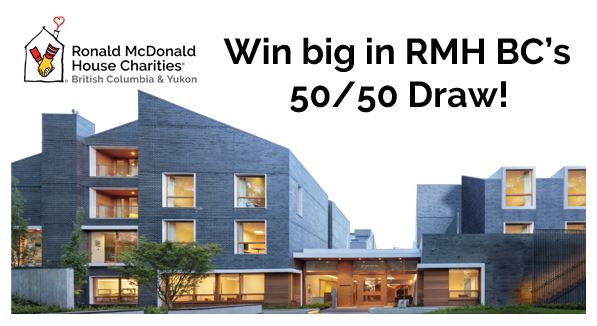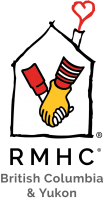 Vancouver, BC, August 25, 2021 — Tickets for Ronald McDonald House BC & Yukon's online 50/50 Draw are selling fast and there's only one week left to get yours before they're gone.
The grand prize is already over $25,000 and growing every day. Will you be the lucky winner on September 2nd?
Tickets start at just $10 and the more tickets bought, the bigger the prize grows.
Tickets can be purchased online for:
1 for $10
3 for $20
10 for $50
25 for $100
One lucky winner will take home half the jackpot, with the other half going to support families at RMH BC.
---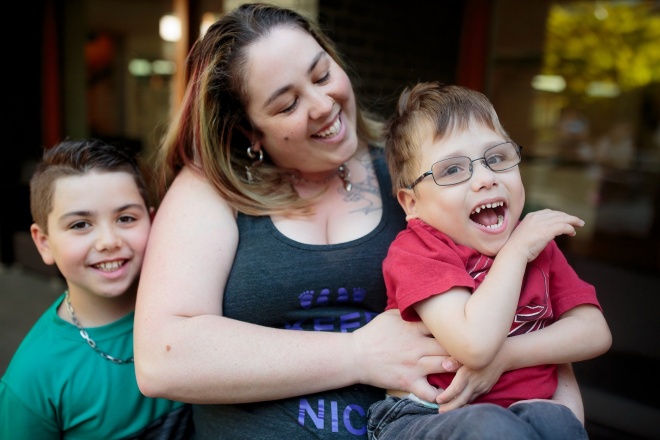 When Grayson Dowling was born at 27 weeks, he was small enough to fit in the palm of his mom Miranda's hand. He spent the first year of his life in the hospital with his mom by his side, far away from their home in Pentincton.
Now, he returns to Vancouver every 3 – 4 months to see specialists and loves to explore with his big brother.
Over the years, the family has formed a close bond with other families in similar situations, which means that coming back to the House is like a family reunion every time.
"The House provides bright lights in the darkness," says Miranda. "Here, you have somewhere to come back to, where you can just be a family."
The Dowling family has stayed at RMH BC over 10 times.
Now's your chance to win big and have a lasting impact on kids and families from across BC and the Yukon, all from the comfort of your home. When you purchase a ticket you are helping provide a home away from home for up to 2,000 families who stay at RMH BC each year when they must travel to Vancouver for their child's lifesaving medical care.
Ticket sales end at 6pm on September 1st, so get them before they're gone!
Buy your tickets online at RMH BC 50/50 Lottery