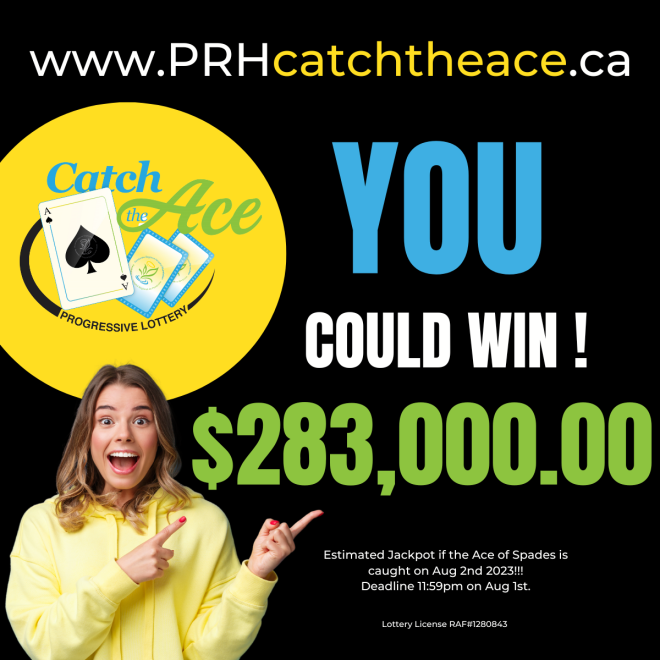 Pembroke, Ontario, Monday, July 31, 2023 — The Pembroke Regional Hospital Foundation's Catch the Ace Lottery is GROWING FAST with a chance to win an estimated $283,000 if the Ace of Spades is caught!  Buy your tickets today for a chance to win!
Deadline to purchase tickets is Tuesday, Aug 1 at 11:59pm
Draw will take place on Wednesday, Aug 2 at 10:00am

Tickets start as low as 3 for $5!
Over $155,000 in weekly prizes have been given away so far!

SUPPORT HEALTHCARE CLOSE TO HOME
All proceeds from PRHF's Catch the Ace Lottery will help fund the Pembroke Regional Hospital's chemotherapy and medical day care unit, to advance the well-being of Pembroke and the surrounding communities.

Good, luck!
Pembroke Regional Hospital Foundation
705 Mackay St.
Pembroke, ON
K8A 1G8
[email protected]
Lottery License #RAF1280843