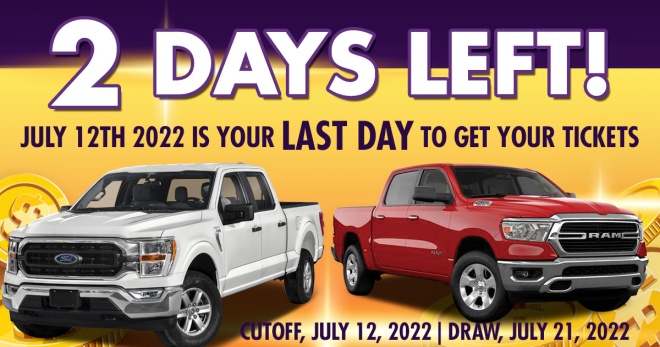 Saskatchewan, July 10, 2022 — There are only 2 days remaining in the 2022 Sask Elks Trucks and Bucks Lottery. Get your tickets before midnight this Tuesday, July 12 and enter to win a brand-new truck! Or take home a nice pocketful of cash! Grand Prize is winner's choice of a 2022 Dodge Ram 1500 Crew Cab Express 4×4 and a $2,500 Co-op Fuel card OR a NEW 2021 Ford F-150 4×4 SuperCrew and a $2,500 Co-op Fuel Card OR $60,000 CASH and a $2,500 Co-op Fuel Card! Tickets are $20 each, 5 for $50, 20 for $75 or BEST VALUE 50 for $100.
Get your tickets HERE!
Don't forget to add 50/50 tickets to your order before checking out to qualify for half of the ever-increasing jackpot up to $100,000! Single tickets are $10 each, 5 for $25, 15 for $50 or BEST VALUE 50 for $75.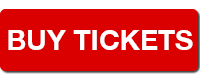 The Saskatchewan Elks Association exists to promote Provincial projects and to unite, promote, and encourage members and Lodges in fulfilling the Elks of Canada Mission and Vision on a smaller scale. "A Canadian volunteer organization of men and women serving communities."
To find out more or to join the Saskatoon Elks Association click here.
Lottery Licence #: LR22-0005