STARS LOTTERY tickets are on sale! Get your tickets NOW as adventure is calling and it's the FINAL WEEK for your chance to win this Early Bird prize.
SASKATCHEWAN, June 17, 2022 — This year's STARS LOTTERY Early Bird Prize is a Choose Your Own Adventures package made for epic escapes! This fantastic prize has everything you need for an adrenaline-charged adventure, a relaxing escape or to explore the great outdoors. Valued at $378,494, it includes a motorhome, toys to keep you entertained, and $100,000 cash.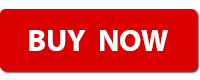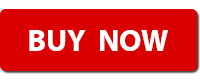 Let the prizes draw you in.
With a $60 ticket, enter for your chance to win this year's 2,208 prizes. You could win one of 320 cash prizes, 9 epic experiences, 5 vacations or cash, 3 luxury vehicles, 2 dream homes, or more. Get your tickets NOW for your chance to win!

Buy your lottery tickets now online at STARS Lottery or by calling 1-844-STARS-SK.
Lottery on a mission. Every ticket you purchase helps fund the life-saving talent, tools and training that enable STARS to rewrite their VIPs' (Very Important Patients) stories and give them a second chance at life. Click here to learn more.
Licence LR21-0130 and Lucky STARS 50/50 licence LR21-0129. Terms and Conditions apply. Draw dates: Bonus: June 23, 2022; Early Bird: July 7, 2022; Main/Lucky STARS: July 28, 2022. Tickets must be purchased in Saskatchewan. Must be 18+ to purchase.
STARS LOTTERY is a trademark of Shock Trauma Air Rescue Service.
Please click here for the complete Lottery Rules & Regulations.