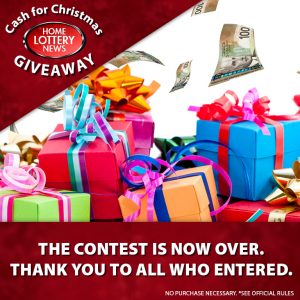 The 2017 Cash for Christmas Giveaway is now over.
BUT… We'll be running another contest in the new year…
Make sure you subscribe to the Home Lottery News, because the next contest will be open only to subscribers. More details near the end of the December.
Thanks again to all of our readers!
Best regards for the holidays,
Rick Vandenberg,
Publisher