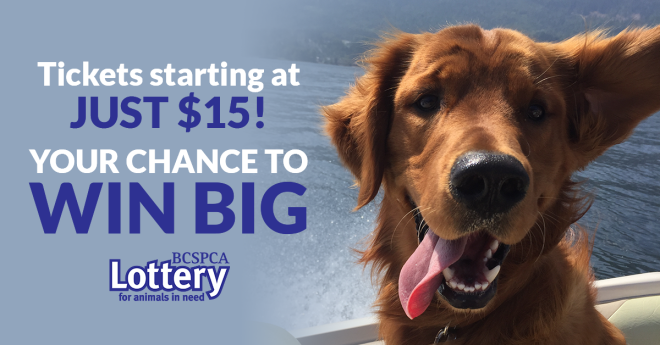 Vancouver, BC, August 13, 2022 — Compassionate people like you are making an incredible difference for animals. The BC SPCA 50/50 pot is already over $610,000!
You can buy 1 ticket for $15, 3 for $40 or 6 for $60. 6-packs are nearly 90% sold out, so hurry and get yours now.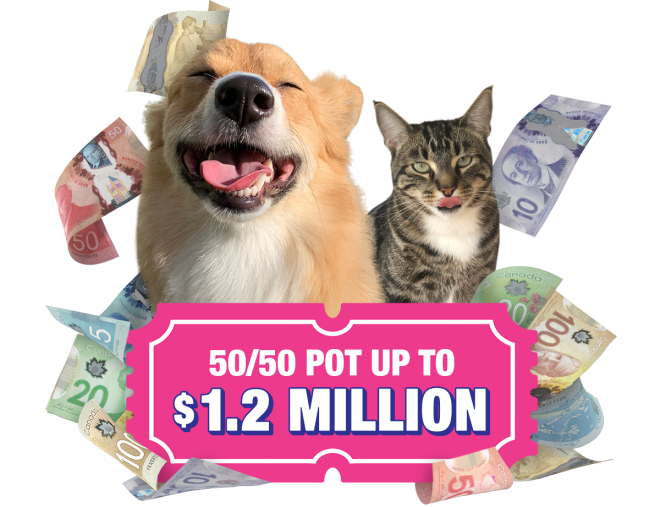 Remember, every ticket you purchase saves animals in need – and could change your life!
Your kind support funds rescue, shelter, medical care, advocacy and much more. You are giving animals like Charlie the gift of a warm, loving future.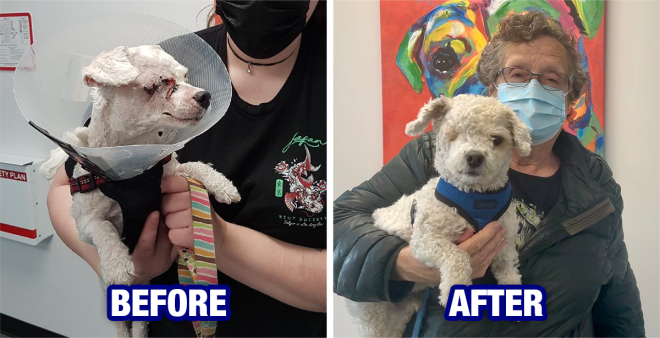 Charlie can spend the rest of his days comfortable and pain-free thanks to his eye surgery funded by animal lovers like you.
This is their biggest 50/50 ever, with a prize pot up to $1.2 MILLION. There's not much time left to join in – tickets are more than 56% sold.
Will you give the gift of hope, to yourself and the animals?

When you play, the animals always win. For tickets and for more information, visit lottery.spca.bc.ca.