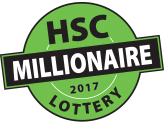 WINNIPEG, MB, October 19, 2017 — Hurry, only hours remain! Order your tickets in the HSC Millionaire Lottery and get your chance to win the Super Bonus prize, worth more than $40,000! Choose one of these four exciting prize options:
2017 Chevrolet Camaro ($42,930 value)
OR Choose 10 Day African Sky Safari for 2 adults ($40,000 value)
OR Choose 7 Day Tahitian Cruise for 2 adults ($30,000 value) plus $10,000 Cash
OR Choose $35,000 Cash
Don't forget to add on your 50/50 tickets as well! With a jackpot now over $500,000, it's like a second grand prize!
The deadline is midnight tonight (Thursday, October 19, 2017) to qualify in this draw. Not only will you be in the running for the Super Bonus prize, but you'll also be entered in for the Early Bird (worth $150,000), plus the four Grand Prize options, Car or Cash prizes, Vacation or Cash prizes, and 2,752 additional prizes to be awarded in the Final Draws. There is also a 50/50 you can play – the winner will walk away with half of the jackpot, currently over $769,000.
Make your dreams come true! Order your tickets online or by phone: toll-free 1-855-999-5688 or 204-253-5688.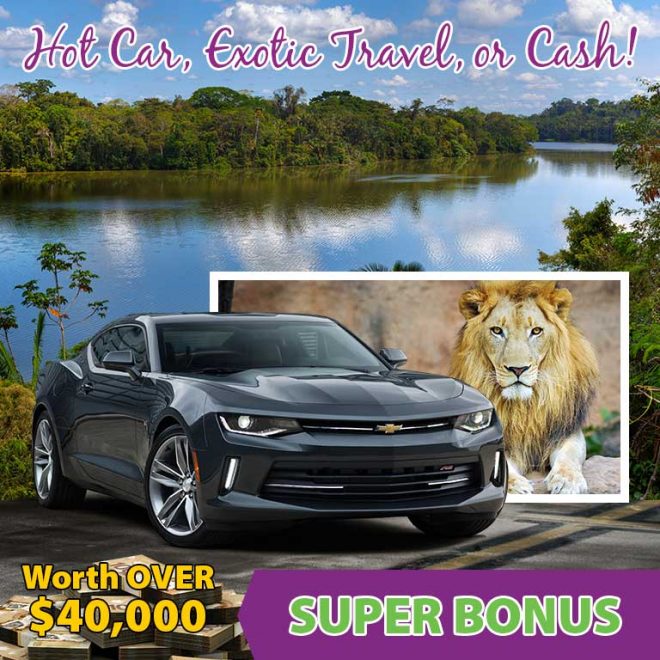 License No. LGA-1822-RF