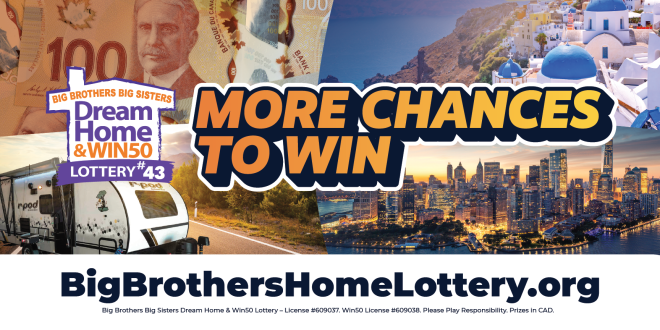 Grand Prize: $1.25 Million Dollar Dream Home PLUS $10,000 cash
Beautifully Furnished Home with Solar Panels
EDMONTON, Alberta, January 19, 2023 — Envision yourself in the home of your dreams: A 2,559 sq. ft. two-storey walk-out home with 4 bedrooms and 3.5, located in the up-and-coming neighbourhood at 25 Evermore Cres, St. Albert.
The Dream Home is built by Alves Development and features:
Solar panels
Screened in deck
Fully furnished
Finished basement (1,054 sq. ft.)
PLUS, the Dream Home winner gets $10,000 cash to spend any way you want!
Tickets are just $30 per ticket. All this house is missing to become a home is YOU!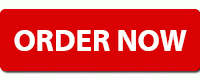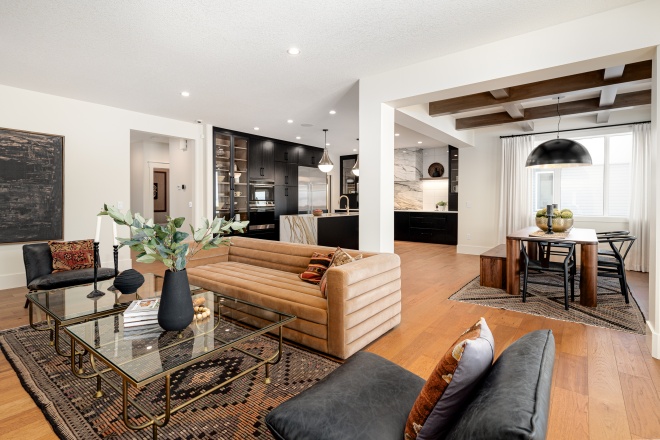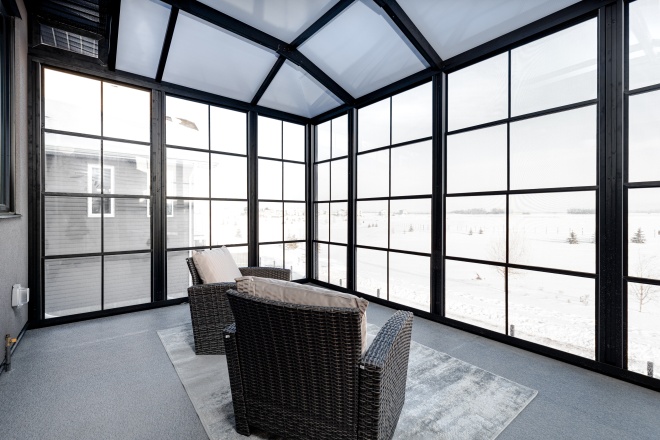 Purchase your tickets EARLY to be entered in the Early Bird draws!
Early Bird Prizes:
Early Bird #1: $50,000 (Deadline is Midnight, February 16, 2023. Draw is February 23, 2023)
Early Bird #2: Europe Trip (valued at $15,000) or $13,500 cash (Deadline is Midnight, March 23, 2023. Draw is March 30, 2023)
BONUS Prizes: Additional Prizes:
Bonus Prize #1: 2023 R-pod (valued at $53,999) or $36,000 cash
Bonus Prize #2: Trip to New York City (valued at $15,000) or $13,500 cash
Grand Prize, Bonus #1 and Bonus #2 Deadline is Midnight, April 26, 2023. Draw is May 10, 2023.
Dream Home Ticket Prices:
$30 single ticket
3 for $70 ($23.33 / each)
5 for $100 ($20 / each)
10 for $150 ($15 / each)
20 for $200 ($10 / each) Best Value!
Plus, with the Win50 (50/50) you could win up to half of $2 Million. Tickets start at just $10. This year's jackpot is already over $519,000 and growing fast. View the live track here.
Win50 Deadline is Midnight, April 26, 2023. Draw is May 10, 2023.
Buy your Dream Home tickets online at bigbrothershomelottery.org at or by calling 1-877-483-8832.
With your support we're changing the lives of children and youth with one conversation, one experience, one donation and one mentor at a time. As the largest annual fundraiser, funds from this lottery support Boys & Girls Clubs Big Brothers Big Sisters of Edmonton & Area by enabling us to continuing serving thousands of kids through various out-of-school programs and mentoring programs.
When you buy a ticket, you help a child.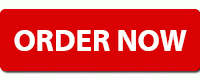 © 2023 Big Brothers Big Sisters Dream Home & Win50 Lottery – License #609037 | Win50 License #609038