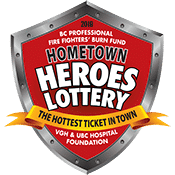 Vancouver, BC, June 28, 2018 — The Hometown Heroes Lottery's Early Bird Deadline is Midnight, Tonight! This is your last day to order for B.C.'s biggest summer bonus draw – so buy now and you can win a $135,000 prize.
Winner chooses a Tesla Model X, a Lifetime of Travel (10 vacations and cash, worth $120,000), or $105,000 tax-free cash.
Early Bird Deadline: Midnight, Tonight!
Win a $135,000 Prize – Tesla, Travel or Cash
PLUS 7 Grand Prize choices
— including $2.1 million tax-free cash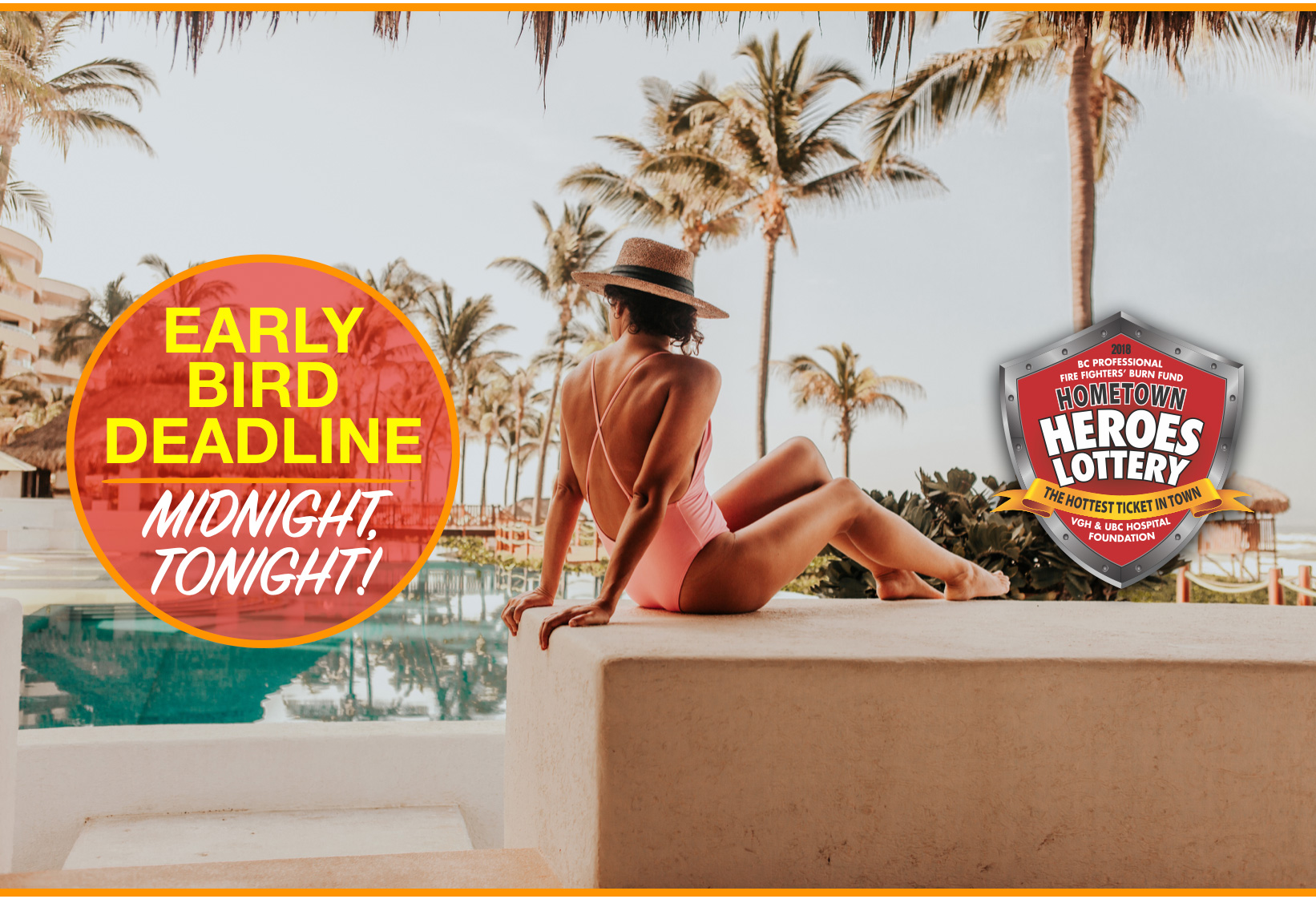 The car of your dreams, vacations you'll cherish forever, or a bunch of cash to put in your bank account… this year's Hometown Heroes Early Bird has something for everyone!
And don't forget about the Grand Prize – choose an amazing multi-million prize package featuring Homes in South Surrey, Vancouver, Penticton, Lake Country (Okanagan), or SookePoint (Vancouver Island). OR take $2.1 million cash and become a millionaire instantly!
Over 3,100 prizes, over $3.2 million to win
PLUS: the 50/50 jackpot is now over $1.3 million!
Your Heroes need your help. Every ticket changes a life! Every year, British Columbians rely on the life-saving services and care provided by VGH & UBC Hospital Foundation – and the BC Professional Fire Fighters' Burn Fund. Your ticket purchases stay right here B.C., helping your friends, your family, your children, your loved ones, and even yourself.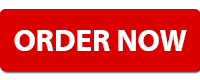 Order your tickets online at HeroesLottery.com
by Phone at 604-648-4376
or 1-888-597-4376
or in-person at London Drugs, at the Grand Prize Showhomes in Crescent Heights and Ocean Park,
or at the Jim Pattison Pavilion in Vancouver General Hospital