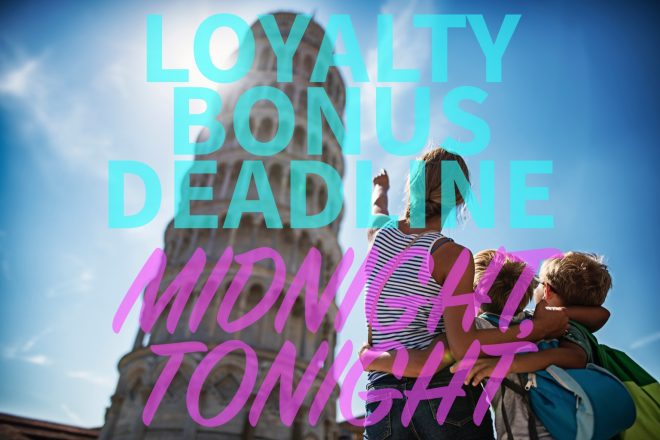 Start 2019 with the biggest win of your life… with the St. B Mega Million Choices Lottery!
Get your tickets today and you could win 1 of 7 Grand Prizes – including a $1.5 million Winnipeg Home package in Bridgwater Trails, or $1.1 Million tax-free Cash.
And if you order your tickets by Midnight, Tonight – you're in the lottery's $31,000 Loyalty Bonus Draw, the first bonus draw of the year:
Win a Trip to the Mediterranean – a 21-Day 'Best of Europe' vacation to Italy, Spain, and Croatia
Or win a 2019 Chevrolet Equinox SUV
Or choose $25,000 Cash
This is your last chance to get your tickets for all this year's biggest draws!
Order your Mega Million Choices lottery tickets today and you're not just in the $31,000 Loyalty Bonus Draw. You'll be automatically entered into the $61,000 Ultimate Bonus Draw, the Early Bird Draws worth over $226,000, the $1.5 million Grand Prize Draw, and prize draws to win Cash, Cars, Travel, and more…
Which home would you choose…
The Foxridge home in Bridgwater Trails?
A Hearth Home in Sage Creek (Winnipeg) or Taylor Farm (Headingley)
Two Signature Homes in Bridgwater Trails?
Or how about your very own lakeside home in BC's Okanagan, in Kelowna's West Harbour?
Or a Signature Home in Winnipeg and an Osoyoos home at Watermark Beach Resort?
Or of course, there's everyone's favourite prize…
Spend it, save it, invest it, share it, or treat the whole family to instant riches with a cool $1,100,000!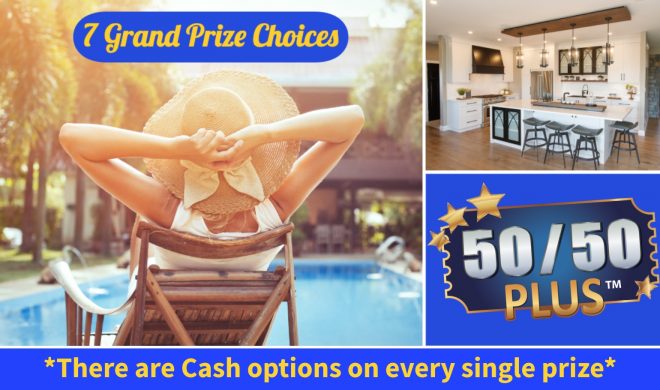 You can also get your 50/50 PLUS and Big Score PLUS tickets for even more cash and even more winning.
The 50/50 PLUS jackpot could grow to $2 MILLION. And the winner takes half. The more you buy… the bigger it gets.
Tickets are 1 for $100, 2 for $175, 4 for $300, and 8 for $500. 50/50 PLUS and Big Score PLUS tickets start at 2 for $20.

Get your tickets online at StBMegaMillionChoicees.ca
by Phone at 204-256-7203
or 1-855-256-7203
or in-person at St. Boniface Hospital Everett Atrium
& St. Boniface Hospital Foundation Office,
or at London Drugs in St. Vital Centre,
Red River Co-op Food Store and Main St. Pharmacy,
and select Shoppers Drug Mart locations
Licence No: LGCA 1517-RF-30408, LGCA 1517-RF-30407, LGCA 1517-RF-30335