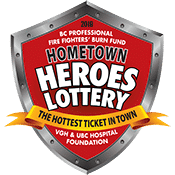 Vancouver, BC, July 12, 2018 — There's only one thing you need to know today…
The Absolute Final Deadline is Midnight, Tonight! This is the last day you can order Hometown Heroes Lottery tickets, and the last day to win a $2.1 million cash Grand Prize.
Or this year's biggest winner can choose 1 of 6 other Grand Prize packages, with beautiful homes in beautiful places – in South Surrey and Vancouver, Penticton and Lake Country (Okanagan), and at SookePoint (on Vancouver Island). In total, there are over 3,100 prizes to win worth over $3.2 million.
Absolute Final Deadline: MIDNIGHT TONIGHT!
Win $2.1 Million Cash – 1 of 7 Grand Prize choices
50/50 PLUS jackpot
— now over $1.55 million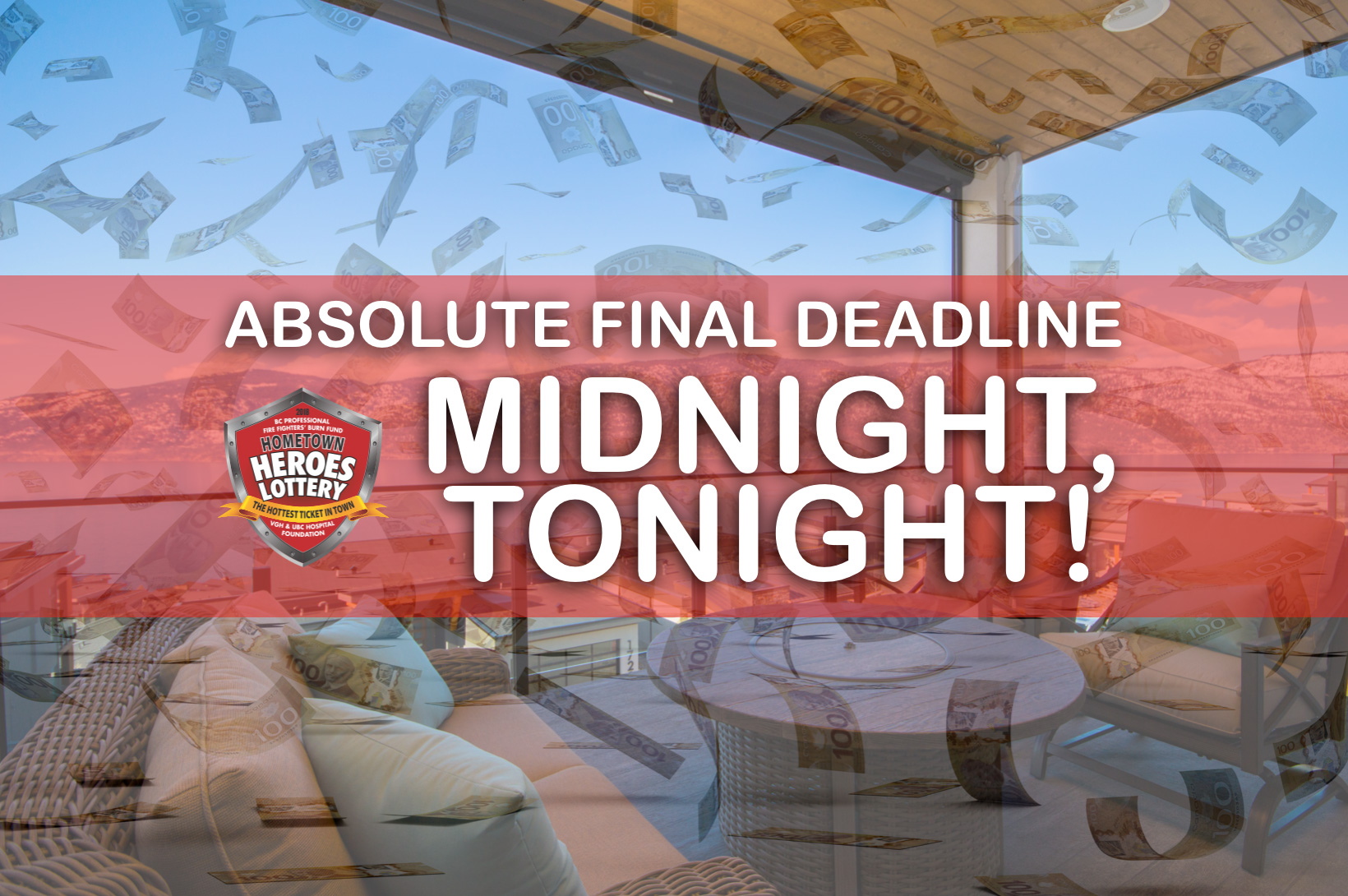 When you're ordering your Hometown Heroes Lottery tickets, don't forget to order your 50/50 PLUS and Daily Cash PLUS tickets too! These are our two extra games this year, with even more cash to win. The 50/50 PLUS jackpot is now over $1.55 million and the winner takes half. And the Daily Cash PLUS is a calendar game, with new winners picked every day for 105 days in a row – 209 winners, $300,000 to win.
Help our Hometown Heroes
It's a Win-Win!
Your Heroes need your help. Every ticket changes a life! Every year, British Columbians rely on the life-saving services and care provided by VGH & UBC Hospital Foundation – and the BC Professional Fire Fighters' Burn Fund. Your ticket purchases stay right here B.C., helping your friends, your family, your children, your loved ones, and even yourself.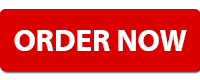 Order your tickets online at HeroesLottery.com
by Phone at 604-648-4376
or 1-888-597-4376
Or in-person at the Grand Prize Showhomes in Crescent Heights and Ocean Park, or at the Vancouver General Hospital (Jim Pattison Pavilion)