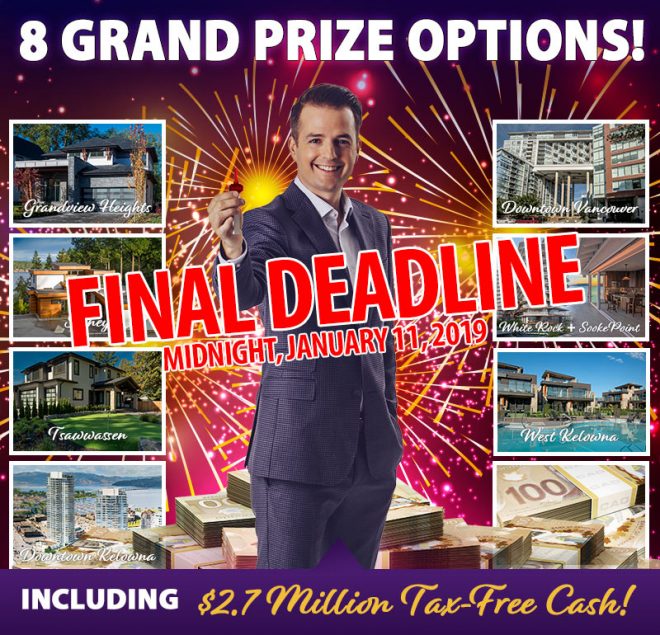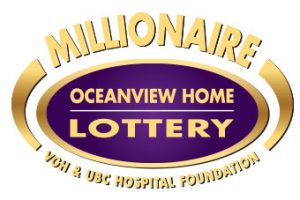 It's a great opportunity to win!
The VGH Millionaire Lottery is 72% Sold, and it's the Absolute Final Weekend to get your tickets. Order today to win $2.7 million cash… and so much more!
(Absolute Final Deadline: Midnight, Friday January 11th)
Win 1 of 8 Grand Prizes
50/50 approaching $1.3 Million
Choose an amazing Home package in your favourite part of B.C. Live an amazing multi-Millionaire's life in Vancouver, South Surrey, White Rock, Sidney or SookePoint (Vancouver Island), or in the Okanagan in West Kelowna or Downtown Kelowna – with a top prize worth over $3.2 million!
This year, there are over 3,100 total prizes to win – worth millions. And don't forget about the two extra games, the 50/50 PLUS and the Daily Cash PLUS.
For just a little bit more, play the Daily Cash PLUS and be one of 209 winners – 105 days of winning, $300,000 to win. And don't forget about the massive 50/50 jackpot – it's now approaching $1.3 million, so it's like a second Grand Prize! It's growing every day, getting bigger and bigger until the Final Deadline…
We All Need VGH
And VGH Needs You

It's a Win-Win: Your tickets go to a great cause. You're playing to help save lives right here in B.C., by supporting VGH + UBC Hospital Foundation.
Every year, VGH performs more than 30,000 surgeries and treats more than 600,000 patient visits. VGH treats 60% of British Columbia's adult trauma cases – and 50% of the hospital's surgical patients are from outside Vancouver. VGH is truly B.C.'s hospital, and the Millionaire Lottery is truly B.C.'s hospital lottery
Transforming health care. Saving lives. Thanks a million.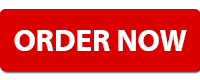 Get your tickets online at MillionaireLottery.com
by Phone at 604-602-5848
or 1-888-445-5825
or in-person at the Grand Prize Showhomes:
in South Surrey, Tsawwassen, and Sidney
(See Addresses and Hours online)
or at VGH + UBC Hospital Foundation:
899 W 12th Ave, Vancouver, BC
or at any London Drugs in British Columbia.