BC, March 8, 2020 — After just one week of sales, tickets for the BC SPCA Lottery 50/50 are selling quickly! This year's 50/50 is the biggest ever, with a pot up to $300,000.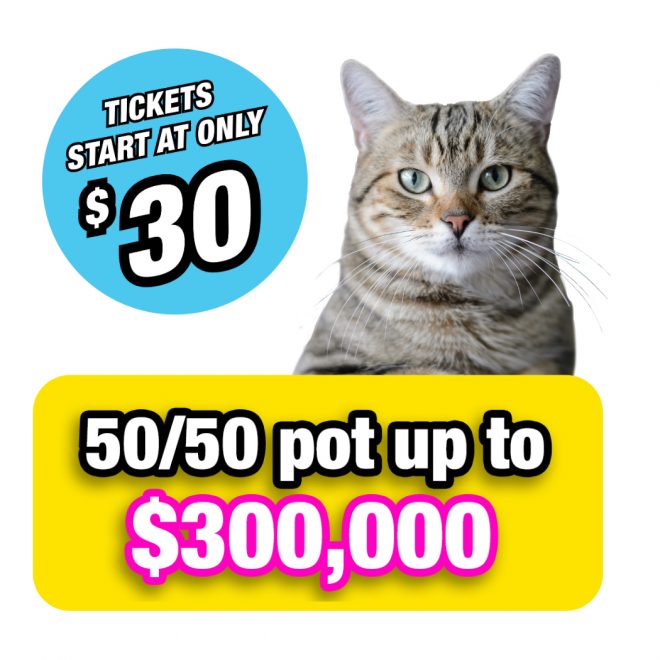 Six packs of the 50/50 are already sold out, so hurry and buy yours today!
50/50 tickets start at just $10 and are available when you buy a ticket for the BC SPCA Lottery's calendar raffle. Tickets for the calendar raffle start at just $30! "Not only will you be entered into our huge 50/50 bonus prize draw, you'll have 31 more chances to win cash prizes!" says Tess Repenning, BC SPCA Senior Manager, Community Giving.
Don't miss the chance to change your life and the life of an animal in need. When you play, the animals always win!
For tickets and for more information, visit lottery.spca.bc.ca or call 1-855-205-5998.
Ticket purchasers must be 19 years of age or older and tickets can only be sold in B.C.