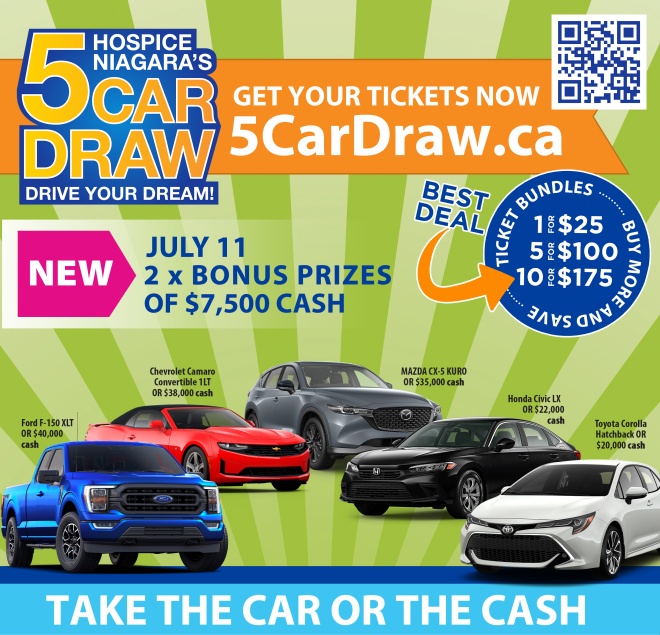 St. Catharines, ON, July 4, 2022 — There are just 7 days left to get tickets for the July 11 Bonus Draws for $7,500 CASH.
In only one week, Hospice Niagara will draw for TWO cash prizes of $7,500 each!
Your ticket then goes back into the draw for MORE chances to win during the Grand Prize Draws.
Hospice Niagara's 5 Car Draw offers more than $225,000 in prizes, including:
$10,000 Early Bird prize (drawn June 20, 2022)
Winner: Gwen Dubois-Wing of Rosslyn, ON
Two $7,500 Bonus Draws (draw date July 11, 2022)
Grand Prize Draw (draw date August 1, 2022)

Toyota Corolla Hatchback or $20,000
Honda Civic LX or $22,000
Mazda CX-5 Kuro or $35,000
Chevrolet Camaro Convertible or $38,000
Ford F-150 XLT or $40,000
Purchasing tickets means Hospice Niagara can help people live well, free of charge, from the time of diagnosis with a terminal illness, at end of life and while grieving a death.
You can make a difference.
Tickets are only $25 each, 5 tickets are $100, or an even better deal 10 for only $175.
Get your tickets at 5CarDraw.ca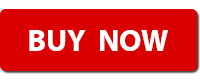 About Hospice Niagara
Hospice Niagara helps people live well from the time of diagnosis with a terminal illness, at end of life, and while grieving a death. This specialized care is provided with compassion and dignity by a team of professionals in homes and the hospice residence, free of cost. The 5 Car Draw lottery is their biggest fundraising event each year.
RAF #1238401