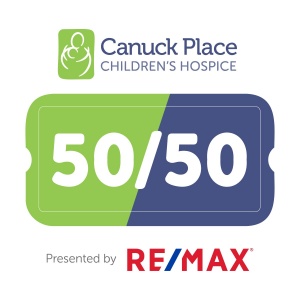 VANCOUVER, BC, October 5, 2021 — Sales close tomorrow at midnight! The jackpot for the Canuck Place 50/50, presented by RE/MAX Agents of the Lower Mainland, has reached $290,000 and is growing fast. Your ticket purchases will provide exceptional care to children with life-threatening illnesses and will give you the chance to win half!
Tickets are 3 for $5, 7 for $10, 50 for $20 or 150 for $50. Anticipated prize $500,000 to be split with the winner. Buy your tickets now for your chance to win!

Not much time left! Sales close in:
Don't wait, only 1 day left to purchase your tickets – the jackpot is still growing and the winner will take home half of at least $290,000. Every ticket purchased helps create a lifetime of memories for children and families.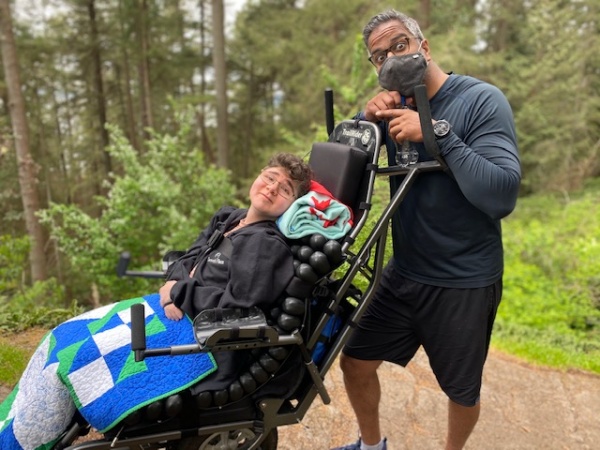 Your ticket purchases support recreational therapy, like this hiking adventure for a Canuck Place teen!
We're so close! Purchase your 50/50 tickets before the deadline tomorrow night at midnight. Draw date is October 8th. Good luck!


Thank You to our sponsors

About Canuck Place Children's Hospice
Canuck Place is British Columbia and Yukon's pediatric palliative care provider for children with life-threatening illnesses and the families who love them. Our team of physicians, nurses, counsellors, therapists, staff, and volunteers provide medical respite care, pain and symptom management, art, music, and recreation therapy, end-of-life care, grief, loss, and bereavement counselling in our Vancouver and Abbotsford hospices and in communities across BC and Yukon. All at no cost.
We are here with love, care, and guidance when and where families need us the most. Your ticket purchase today will help make this care possible.
Ticket Sales End: Wednesday, October 6 at midnight PDT
Draw Date: Friday, October 8 at 11am PDT
Tickets can be purchased by British Columbia residents over 19 years of age.