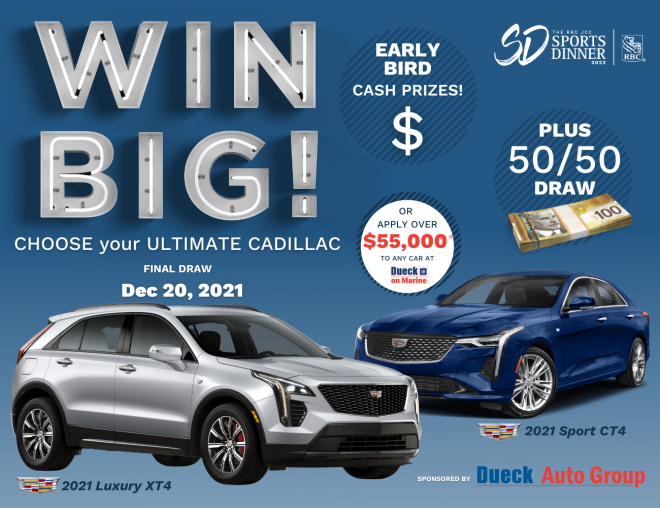 VANCOUVER, BC, October 5, 2021 — Which amazing car will you drive away in when you win the RBC JCC Sports Dinner Ultimate Cadillac Raffle?
You could win the drive of your life in their biggest and greatest raffle yet! You win, you choose your Grand Prize!
Will you choose the 2021 Luxury Cadillac XT4 Crossover SUV and elevate your life with classic sophistication or the 2021 Cadillac CT4 Sport AWD Sedan featuring bold styling and Cadillac's top trim package?
Have your heart set on another car? The Ultimate Cadillac Raffle is your ticket! Thanks to Dueck Auto Group, you can apply the value of our prize Cadillac to your dream car! This means you have over $55,000 Dueck Dollars to spend on any 1 of the exceptional vehicles in stock at Dueck Auto Group, including Escalade, Trailblazer, Silverado and more!
Order early for more chances to win! Get you tickets before October 28 and you'll be automatically entered into the Early Bird and Holiday Bonus cash draws.
But there's more! Top off your order with 50/50 Tickets, starting at 5 for $10, and you might end the year with $120,000!
Don't miss out! Buy your tickets today!
Ultimate Cadillac Raffle tickets start at 1 for $50.
50/50 tickets start at 5 for $10.
Final Draw Dec 20.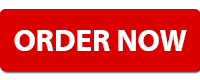 Your purchase gives kids a smile and parents peace of mind.
Funds raised by the RBC JCC Sports Dinner Raffle provide scholarships and subsidies for children, family, and senior services at the JCC of Greater Vancouver. You help the JCC deliver meals to seniors; provide scholarships so low-income kids can enjoy music lessons, sports leagues and summer camp; and provide for award-winning childcare.
Together we are building a better tomorrow. Thank you!
Generously supported by Dueck Auto Group