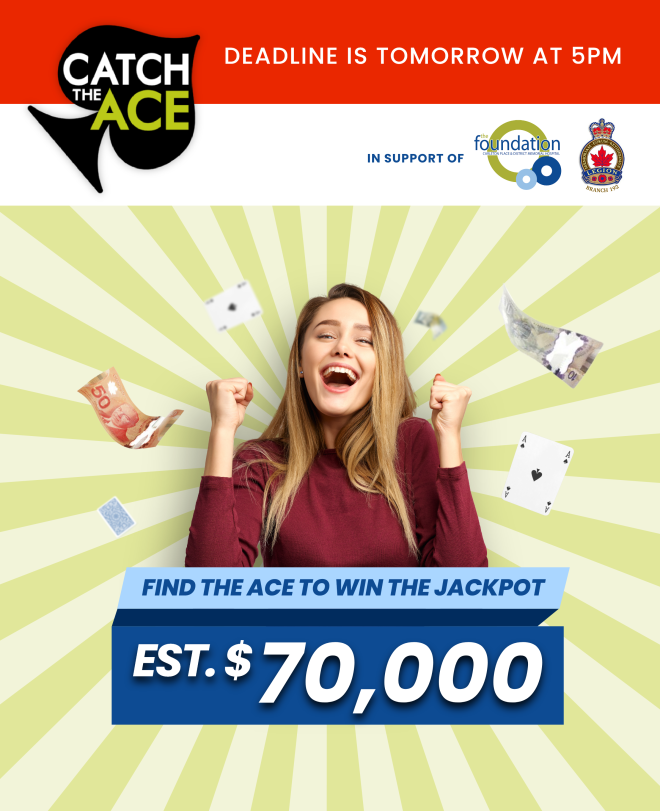 CARLETON PLACE, ON, January 12, 2022 — Will YOU be the next winner? Play this week's Carleton Place Catch the Ace for a chance to pocket this week's prize, approaching:
$3,500
PLUS take your shot at scoring the growing progressive jackpot estimated to be:
$70,000
Deadline to buy tickets is TOMORROW at 5 p.m.
Tickets start at only $10.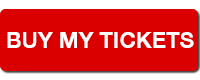 YOU WIN = YOUR COMMUNITY WINS.
Proceeds from Catch the Ace will help fund the Carleton Place & District Memorial Hospital Foundation and the Royal Canadian Legion Captain A. Roy Brown Branch 192. Every ticket purchased will contribute to continuing the outstanding healthcare offered at the hospital and fund programs to support veterans, seniors, and youth.

WILL YOU FIND THE ACE OF SPADES THIS WEEK?

Tune in to the Foundation's Facebook page every Thursday at 5:55 p.m. to see this week's envelope pick and if someone finds the Ace of Spades.
Don't delay – get your tickets now for this week's draw for a chance to win the weekly prize and even the progressive jackpot!
Good luck & thank you for your support!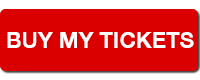 Carleton Place & District Memorial Hospital Foundation
211 Lake Avenue East
Carleton Place, ON K7C 1J4
Royal Canadian Legion Captain A. Roy Brown Branch 192
177 George Street
Carleton Place, ON K7C 1Z6
Lottery License #1213474