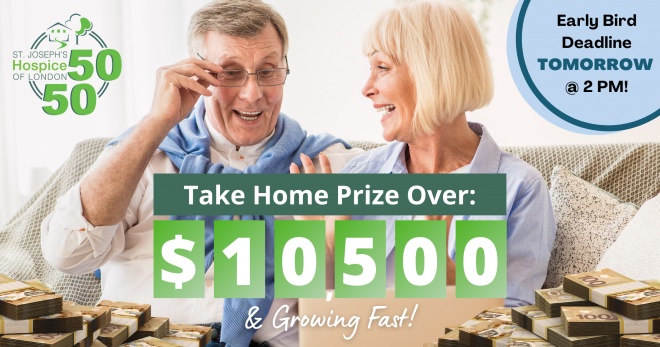 LONDON, ON, April 8, 2021 – Want to be one of 11 lucky winners in the first Early Bird Draw for St. Joseph's Hospice of London? Don't wait the Early Bird Deadline is 2pm Tomorrow!
PLUS, by purchasing Early, you'll be entered into ALL 3 Early Bird Draws and automatically in for this month's 50/50 draw that currently has a jackpot OVER $10,000 & Growing!
For as low as $10, you can get 10 chances to WIN or want more chances to WIN? $20 gives you 40 chances to win or the BEST VALUE $40 for 160 chances to WIN … that's just $0.25 a ticket!
It's as easy as 1, 2, 3…
Visit St. Joseph's Hospice of London 50/50 Lottery to place your order
Be sure to Order Early to get in for all our Early Bird Draws for your chance to WIN
MORE! DEADLINE 2PM TOMORROW!
Sit back, relax and cross your fingers because you just might be the lucky winner!
Your ticket purchase not only gives you the chance to WIN, but also supports St. Joseph's Hospice of London in making a difference for those living with a palliative illness and their families. 100% of the care and support St. Joseph's Hospice of London provides is at no cost to patients, clients and their families. No matter what, it's a WIN for you knowing that you have made a significant impact!
Your chance to WIN is just a ticket away!
Early Bird Deadline 2PM TOMORROW!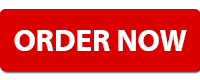 RAF1203221