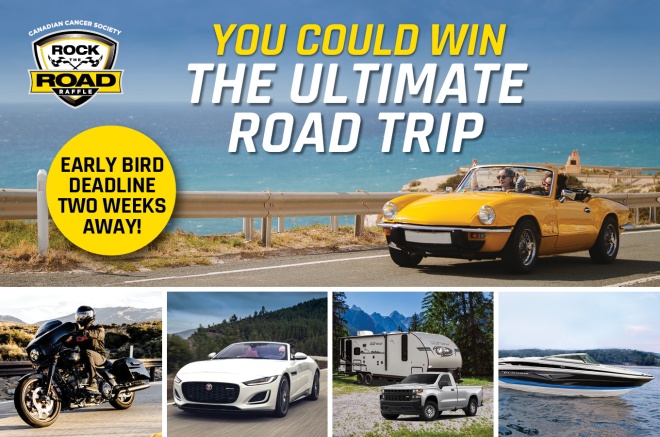 Ontario, March 9, 2023 — Play. Win. Drive.
Get your tickets now for a chance to win The Ultimate Road Trip Early Bird Prize – Win $25,000 CASH and plan the road trip of your dreams! The Early Bird Deadline is just 2 WEEKS AWAY – Don't Miss Out!
This year's Rock the Road Raffle has more vehicle options, recreational toys, and cash prizes than ever before! Including the SUPER GRAND PRIZE – a Range Rover Sport Plug-In Hybrid, a Jaguar F-Type R, or a Crownline 210 SS Boat with Trailer & $20,000 Cash – the choice is yours! If you're not looking for a new ride, you can always TAKE $130,000 CASH!
Over half the tickets are already gone! If you haven't got your Rock the Road Raffle tickets yet, now is the time to act. Don't miss your chance to win!
Check out the full prize line up here.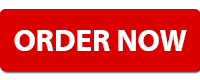 Rock the Road Raffle has been raising funds to support Canadians affected by prostate cancer since 2013. Your support helps the Canadian Cancer Society build a better future for the estimated 1 in 8 Canadian men and their families who will be diagnosed with prostate cancer in their lifetime. 
Order tickets at Rock the Road Raffle.
Rock the Road Raffle Tickets: $25 each (Sold Out), 3 for $60, or 7 for $100 (Best Value – Less than $15 each)
You can also order by phone by calling 1-866-727-2026
See Rules and Regulations for full details. RAF1295604; 50/50 RAF1295603; Cash Calendar RAF1295602. Only 89,300 tickets available with a maximum of 4,000 single tickets. All others must be ordered in 3-pack or 7-pack bundles. Single 50/50 winner will be awarded half of the jackpot. The minimum prize value is $50,000. 50/50 ticket holders must hold a valid ticket for the 2023 Rock the Road Raffle. Cash Calendar will award prizes daily May 1-31, 2023. There are 37 prizes in all, with total value of $81,000. Cash Calendar ticket holders must hold a valid ticket for the 2023 Rock the Road Raffle.