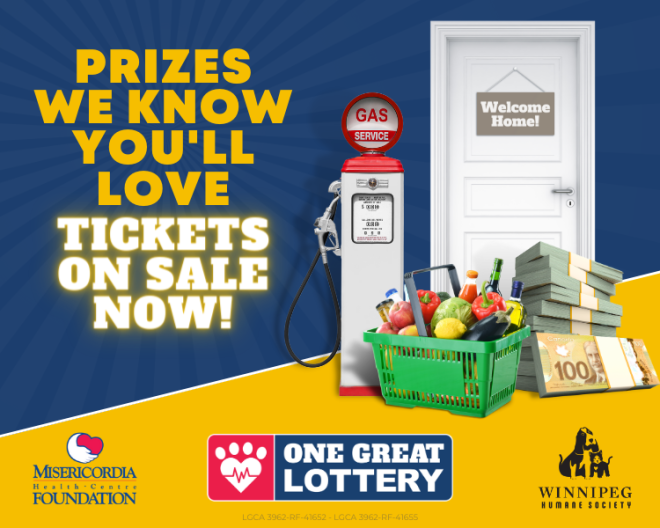 Winnipeg, Manitoba, September 18, 2023 — Tickets are now on sale for One Great Lottery. Win the prizes you want while supporting two incredible organizations and your community. It's time to win with One Great Lottery!
View these Great Early Bird Prizes!
Early Bird Prizes:
Deadline September 26th – Fill your pantry with a $10,000 Sobeys gift card (or take $8,000 cash).
Deadline October 4th – Keep your fuel tank full with a $5,000 Esso gift card (or take $3,000 cash).
Deadline October 17th – *NEW* 12 months of Luxury Living at 300 Main Winnipeg. You could win a view from the 36th floor in a gorgeous 2-bed, 2-bath apartment and enjoy the countless amenities that 300 Main has to offer. You'll gain access to a pet playground, group theatre space, private reading nooks, games room and a year membership to Goodlife fitness. Not looking to change your scenery? Take the $25,000 cash alternative and spend it your way! This prize is supplied by 300 Main Winnipeg.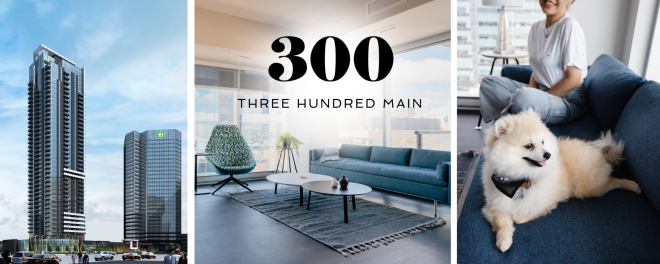 And of course, the Grand Prize Winner will take home half of the cash jackpot which starts at $20,000 and grows with every ticket purchased!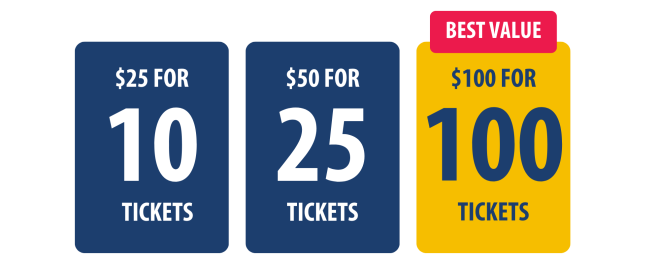 The Great Cash Calendar is back, just in time for the holidays! It could feel like Christmas every morning with the chance to win $1,000 daily. Tickets can be purchased with One Great Lottery tickets or separately! The Great Cash Calendar almost sold out this Spring, so you won't want to miss your chance to win every day in November and December.
Limited tickets available for the Great Cash Calendar draw – only 197,190 tickets up for grabs!
By participating in One Great Lottery and the Great Cash Calendar, you are supporting two vital organizations: the Winnipeg Humane Society and Misericordia Health Centre Foundation. Your contribution will help continue their essential programs and upgrade their infrastructure to support hearts and paws in our community.
Don't miss out on your chance to win big while making a difference! Purchase your tickets today at www.onegreatlottery.ca and follow One Great Lottery on social media for updates and announcements.
ORDER NOW online at www.onegreatlottery.ca 
or by phone at 204-788-8458.

Support Compassionate Care in Your Community.
LGCA 3962-RF-41652| LGCA 3962-RF-41655