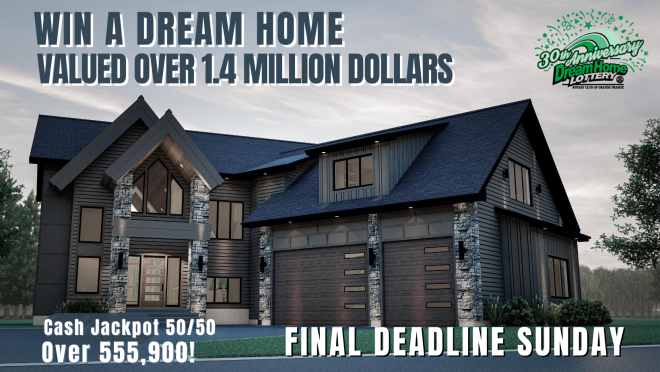 Grande Prairie, Alberta, April 27, 2023 — It all ends this Sunday at Midnight. The Final Deadline and the 2023 Dream Home Lottery ticket sales will close forever.  The Grand Prize Dream Home, valued at over $1.4 Million features over 5,000 sqft of living space, with 4 bedrooms, 4 bathrooms, includes stunning vaulted timber ceilings, a dinning room with custom wine rack and a kitchen fit for a chef. The home comes fully furnished and landscaped. Don't miss your chance at this luxurious estate.
FINAL DEADLINE IS SUNDAY. Tickets are over 95% Sold Out! Tickets are available at www.winadreamhome.ca or call toll free 1-855-230-8887.
Want to win cash?  There's two different ways to do it.
The Cash Cow Calendar where you can win up to $30,000 per day, weekdays in May. And YES, you can win more than once! Tickets are 5 for $50 and nearly Sold Out.
The Cash Jackpot 50-50 is over $555,900!  What could you do with over a quarter million dollars added to your bank account?  Tickets are 15 for $50 or 30 for $75 or check out the Fantastic 50-50 Pack, 90 tickets for $225 with one click.
FINAL DEADLINE IS THIS SUNDAY – Last Chance. Don't Miss Out!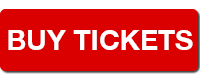 For tickets call 780-513-8887 or outside of Grande Prairie region toll free 1-855-230-8887 
We want to thank you for the consideration all funds go back into the community.
30 years of fundraising. Making dreams come true.
2023 Licence #: 612649 (DH) & 612650 (CJ 50-50) & 612651 (Cash Cow Calendar)