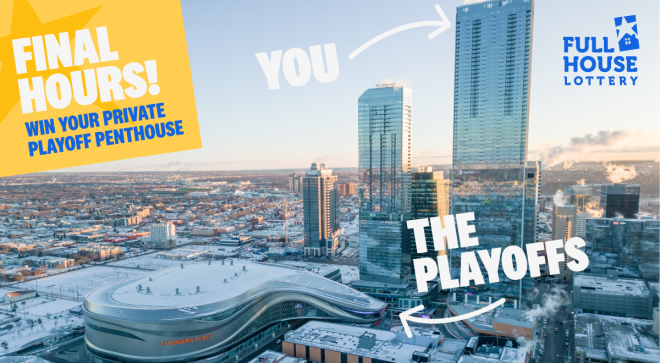 EDMONTON, ALBERTA, April 27, 2023 — Forget the $60 Uber ride on game day. Stop fighting crowds to grab a bite before puck drop. Imagine waltzing across the pedway right to the playoffs. Or riding the elevator down to join the cheering crowds in the plaza. Or hosting a watch party with friends on the 66th floor.
It's your choice with Full House's biggest Early Bird ever: the $833,000 penthouse condo in SKY Residences at ICE District. But there's only hours left to win!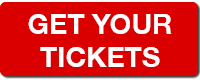 Unparalleled views, amazingly stylish, and right next door to the arena. The options are endless.
Create a BnB side hustle, stay over with friends after concerts, hockey games or a night out on the town. Or make it your home and keep the outdoor hot tub, rooftop deck, and all 1,221 square feet of luxury space all to yourself.  
Get your tickets by tonight at MIDNIGHT and you'll be entered for the Early Bird AND both of the Grand Prize Dream Homes—a $2.4 Million Courtyard Luxury Dream Home and a $1.7 Million English Cottage—plus all of our other amazing prizes. 
Two critical hospitals. One life-changing lottery. 
Your Full House Lottery ticket supports the Royal Alex and University Hospitals, the hospitals that care for your friends, family, and neighbours. Every year, these hospitals see 1,200,000 patient visits—130,000 of them in the emergency department. 
When you support Full House Lottery, you support Albertan lives. A dad gets to keeping playing with his kids, a daughter gets a life-saving surgery, a grandparent gets more years at home, and more. The Royal Alex and University Hospitals see over 3,000 of these stories every day. Be part of the next one and get your Full House Lottery ticket today.  
License number 618080, 618082, 618081.
Please play responsibly, 18+. Prize values include GST.