Winnipeg, Manitoba; Saturday April 30 — This is your last chance to purchase tickets for the Victoria General Hospital Foundation's 50/50 raffle. The jackpot is now over $22,000! What would you do with half of the final jackpot? Their last final jackpot winner, Ginette Volpato, took home $15,305! Where would you go? What would you plan? The possibilities are endless.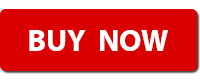 The Victoria General Hospital Foundation 50/50 Raffle ticket purchases provide funding to help support mental health initiatives across our great community, and provide much-needed resources and programs for those in need. Your support is making a difference in the mental health and recovery of so many within our community.
The final deadline for the current raffle is Sunday, May 1 at 11:59 p.m. – don't delay, buy today!
Thank you for your support of Victoria General Hospital Foundation and good luck!
Lottery License #: LGCA 2390-RF-37230
You must be at least 18 years old to play. You must be located within the Province of Manitoba to purchase.
For customer service, please call 204-477-3513.