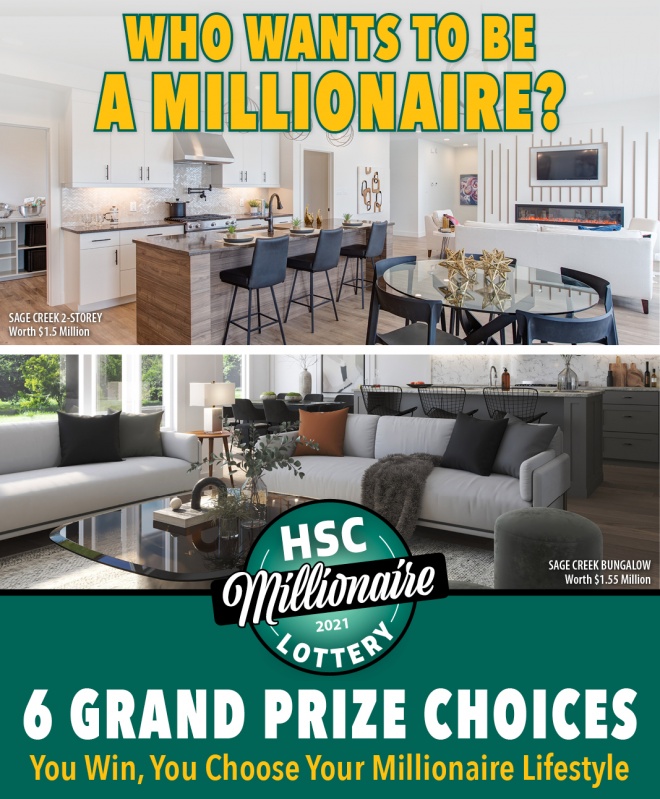 WINNIPEG, Manitoba, Tuesday, October 19, 2021 — This year's lottery is selling faster than ever! Order now and you'll be in to win a huge Early Bird (worth $220,000), one of six Grand Prize options, and the record-breaking 50/50 PLUS jackpot.
UPDATE: The 2021 HSC Millionaire Lottery is over 91% sold out. Limited ticket packs remain!
With your tickets, you'll beat the Early Bird Deadline and get in 26 draws – with $220,000 in total prizes. Win and choose from a slate of terrific prizes, including Teslas, an Airstream and Toyota Tacoma, a Porsche 911, or $150,000 cash. Plus, 25 winners will win $1,000 Early Bird cash each.
Don't forget about the biggest prize of all! All tickets ordered in the 2021 HSC Millionaire Lottery will be entered to win the Grand Prize Draw, with six Millionaire Lifestyles to choose from: choose a Sage Creek (Winnipeg) home package by Maric Homes (worth $1.55 million) or Gino's Homes (worth $1.5 million); or, choose an Oak Bluff bungalow by Sterling Homes, in a $1.49 million prize package; or, choose a Winnipeg condo (by StreetSide) and an Osoyoos townhome at Watermark Beach Resort; or, choose two homes on Vancouver Island! Live the good life at SookePoint, with the Pacific Ocean greeting you each and every morning…
Or, of course, choose the cash: $1,200,000 tax-free!
---
Get your tickets for the Extra Cash PLUS – 124 winners, $144,000 in prizes – and the 50/50 PLUS to win even more.
The 50/50 jackpot is quickly approaching $1.2 million. Winner takes half!
*50/50 PLUS and Extra Cash PLUS tickets both start at just 2 for $20 (and must be ordered in conjunction with your HSC Millionaire Lottery main lottery tickets).
---
HOW TO ORDER
Order online at HSC Millionaire Lottery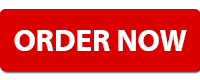 By Phone: 204-253-5688
Toll-Free: 1-855-999-5688
Tickets are available to purchase in-person at London Drugs at St. Vital Centre, Red River Co-op Food Stores in Grant Park, Southdale, and St. Vital, Main Street Co-op Pharmacy, and most Shoppers Drug Mart locations in Winnipeg, plus Shoppers Drug Mart in Selkirk and Portage la Prairie.
Tickets cost 1 for $100 / 2 for $175 / 4 for $300 / 8 for $500 (SOLD OUT)
50/50 PLUS tickets are 2 for $20 / 8 for $40 / 30 for $60
Extra Cash PLUS tickets are 2 for $20 / 5 for $40 / 10 for $60
50/50 PLUS® and Extra Cash PLUS™ tickets can only be ordered with your 2021 HSC Millionaire Lottery main ticket(s) on the same transaction.
---
LGCA 1822-RF-36007, LGCA 1822-RF-36008, LGCA 1822-RF-36009