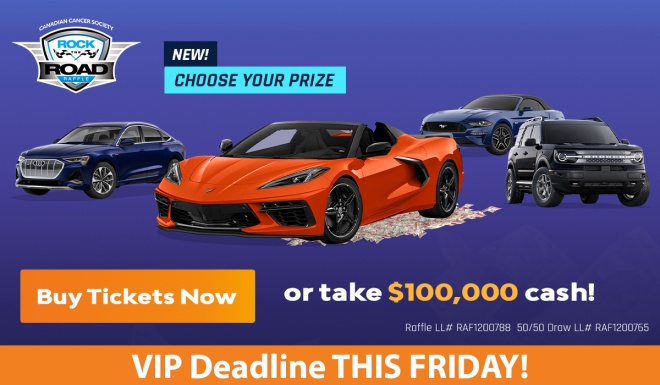 Ontario, March 3, 2021 — Buy Early and Win Even More for ONLY $25!
The VIP Prize deadline is this Friday for the Rock the Road Raffle in support of Canadians affected by prostate cancer.
Order tickets today for your chance to win 10 VIP Prizes of $1,000. Not a bad bonus, just for buying early. Plus, you will also be entered to win the new Early Bird Prize of $10,000.
If that's not enough motivation to order your tickets now, how about the new cash Grand Prizes? Two lucky winners will collect a $25,000 Grand Prize and another will win the $10,000 Grand Prize.
However, all roads lead to the winner's choice Super Grand Prize!
The incredible 2021 Chevrolet Corvette Stingray convertible
The electrifying 2021 Audi e-Tron Sport
The Ford Fun Pack – 2021 Ford Mustang GT AND 2021 Bronco Sport
Which one drives your dreams? If the answer is none of the above, you can take $100,000 and bring your own dream to life!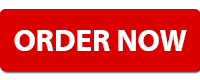 Be sure to add 50-50 tickets when you place your order for another chance to win BIG! The take home jackpot is already over $60,000 and growing every day.
Tickets are selling at a record pace, and an early sellout is expected. With the newly expanded prize line-up and the same low ticket price of $25 it's no wonder.
Your ticket purchase will help Canadians affected by prostate cancer. Every ticket makes a difference.
Order your tickets today at Rock the Road Raffle.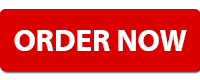 Rock the Road Raffle Tickets: $25 each or 3 for $60 (Best Value)
See Rules and Regulations for full details. RAF1200788; 50/50 RAF1200765. Only 48,800 tickets available with a maximum of 3,800 single tickets. All others must be ordered in 3-pack bundles. Single 50/50 winner will be awarded half of the jackpot. The minimum prize value is $25,000. 50/50 ticket holders must hold a valid ticket for the 2021 Rock the Road Raffle.