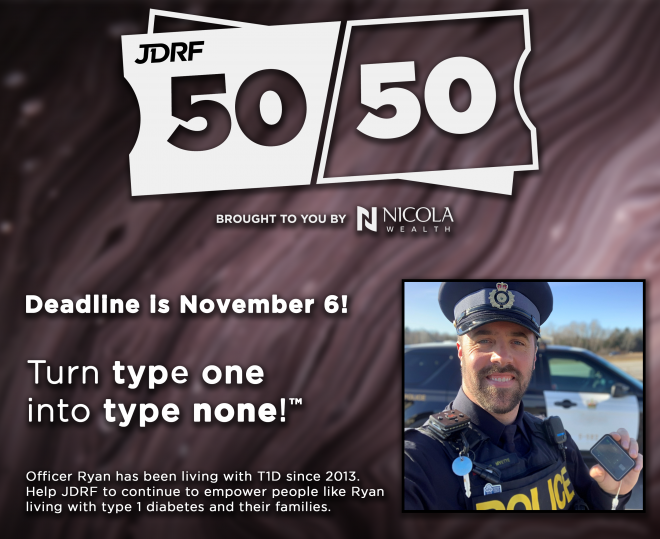 VANCOUVER, BC, October 14, 2021 — Help make a difference in the lives of the over 300,000 Canadians living with type 1 diabetes (T1D) and have the chance to win big at the JDRF 50/50 Raffle!
Ryan Myette, a police officer and JDRF volunteer and ambassador, has been living with T1D since his diagnosis in 2013 at the age of 27.
As a JDRF T1D Mentor, Ryan always shares his knowledge and experiences, as well as provides comfort to others who feel overwhelmed by the burden of managing T1D. He has recently become a volunteer moderator for JDRF's Let's Talk T1D: Connection Series, a new program that offers national conversation for adults and parents in the T1D community. The Connection Series is a virtual meetup for both adults living with T1D and parents living with or affected by T1D to form new connections and engage in conversations across province lines.
"JDRF has provided a venue where I can assist people as they learn and obtain information that has meaningful impact yielding positive results in their lives." says Ryan. "As someone living with T1D – that is something I am humbled to be a part of."
Support the T1D community by taking part in JDRF's 50/50 today. Participants not only get the chance to win half the jackpot, but more importantly, help JDRF to raise critical funds for research that will one day turn type 1 into type none.
Tickets Available Online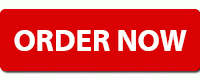 3-Ticket Pack for $10;
15-Ticket Pack for $25;
35-Ticket Pack for $50;
100-Ticket Pack for $100
About JDRF Canada
JDRF is the leading global organization funding type 1 diabetes (T1D) research. Our mission is to accelerate life-changing breakthroughs to cure, prevent and treat T1D and its complications. For more information, please visit the JDRF website.