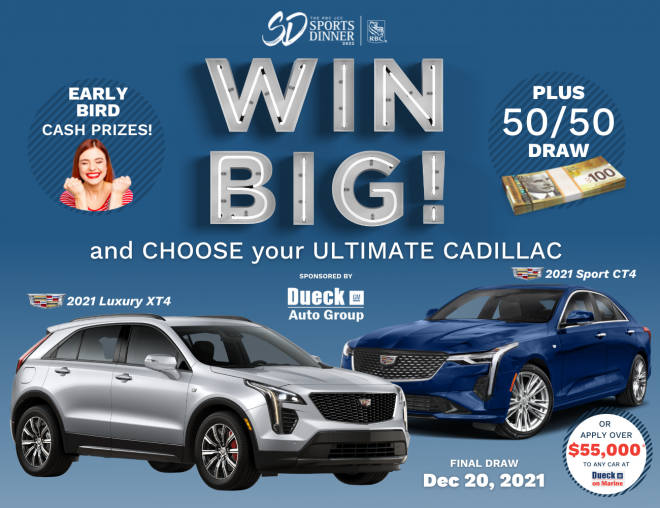 VANCOUVER, BC, October 14, 2021 — Get your tickets now to WIN BIG in the RBC JCC Sports Dinner Ultimate Cadillac Raffle and 50/50 Draw!
Experience luxury like you never have before when YOU win the raffle Grand Prize and drive home in the Cadillac of your choice.
You could be behind the wheel of a sleek 2021 Luxury Cadillac XT4 Crossover SUV or a sophisticated 2021 Cadillac CT4 Sport AWD Sedan. When you win, you pick the car that best suits your lifestyle, and travel in comfort.
But there are even more options! Have you been dreaming of another fantastic ride? Then choose to apply the value of our prize Cadillac (over $55,000!) to any vehicle in stock at Dueck Auto Group and drive off in your ultimate dream car! Choose from a Corvette, Silverado and more!
Buy Now and automatically be entered to win $1,000 in our Early Bird and Holiday Bonus Draws!
And be sure to add a few 50/50 tickets for your chance to win over $120,000! The jackpot is growing fast, don't miss out on the action!
Click for tickets today! The car of your dreams awaits!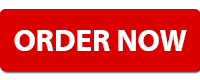 Ultimate Cadillac Raffle tickets start at 1 for $50.
50/50 tickets start at 5 for $10.
Final Draw Dec 20.
Your purchase helps children and families shine!
Funds raised by the RBC JCC Sports Dinner Raffle provide scholarships and subsidies for children, family, and senior services at the JCC of Greater Vancouver. You help the JCC deliver meals to seniors; provide scholarships so low-income kids can enjoy music lessons, sports leagues and summer camp; and provide for award-winning childcare.
Together we are building a better tomorrow. Thank you!
Generously supported by Dueck Auto Group