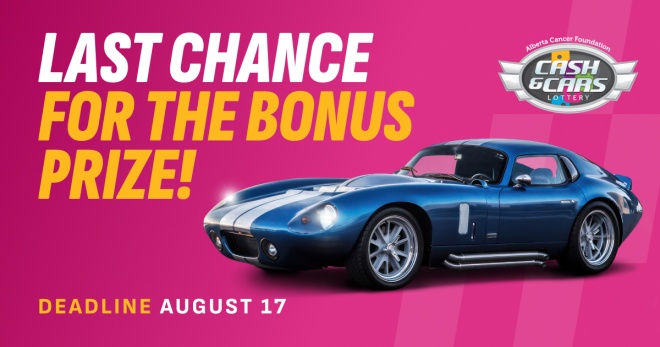 ALBERTA, August 17, 2023 — Your chance to win a custom-built race car is on its LAST lap. The FINAL deadline to purchase tickets to win the Cash & Cars Lottery's first-ever Bonus Prize, the Shelby Daytona Type 65 Coupe, is approaching fast!
If you've got a need for speed, race to the checkout and buy your tickets now before it's too late!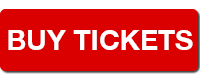 BONUS PRIZE DEADLINE: 11:59 PM August 17, 2023
BONUS PRIZE DRAW: 11:00 AM August 31, 2023
Win from 1,292 Prizes Valued at $3.4 Million!
When you purchase your ticket to support Alberta's lottery for cancer, you're getting the chance to win the most cash and prize choice in Alberta, including the LARGEST Grand Prize ever: a choice between a $2.35 million Dream Home OR a $1.25 million Dream Home plus $1 million CASH OR $2 million CASH!
Who Is Your Ticket For?
With 1 in 2 Albertans expected to face cancer in their lifetime, every Albertan has someone to win for. The purchase of your Cash & Cars ticket helps support innovation in province-wide cancer detection, treatment and patient care at all 17 cancer centres across Alberta.
Support Alberta's Lottery for Cancer.
For information about all the exciting prizes and to learn how you can get 10% off the purchase of your tickets with their Bundle & Save Packages, visit cashandcarslottery.ca.
Click the link or call 1-877-783-7403 to buy your tickets.
License Main 642606 | 50/50 Draw 642603 | Win Daily 642609