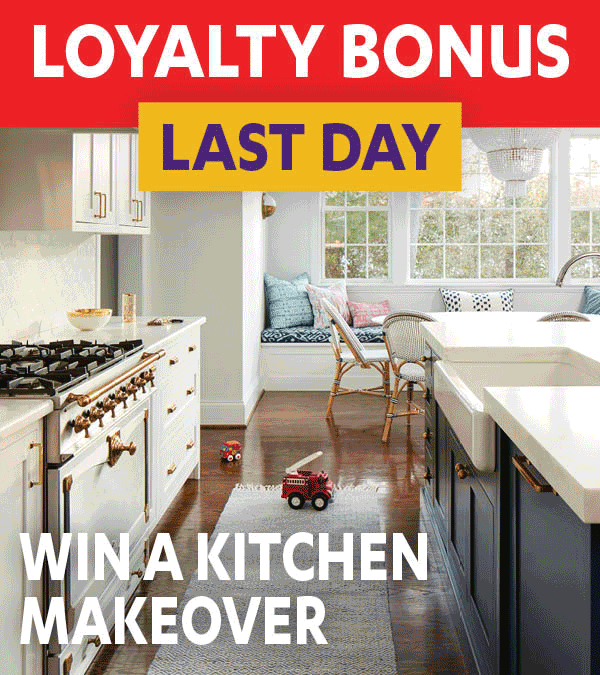 VANCOUVER, BC, Friday, November 10, 2023 — Midnight, tonight is your LAST chance to win a $31,000 Loyalty Bonus with your VGH Millionaire Lottery tickets.
Act now, and you could be the lucky winner of a $30,000 Midland Appliance Gift Card, a 2023 Honda Civic, or $25,000 in cash.
But that's just the beginning!
Purchase your tickets today and you'll also secure your entry into ALL this year's draws, including the Fall Bonus ($36,000), Christmas Bonus ($40,000), and Early Bird draws (51 winners; worth over $200,000).
There are over 3,000 prizes up for grabs – worth over $3.5 million!
Imagine winning thousands in cash, luxury vacations, new cars, and more…
Even better, you'll also be entered in the Grand Prize draw to win and to choose from 10 life-changing options. Take your pick from multi-million dollar luxury home packages in the Okanagan, Vancouver Island and Lower Mainland, or choose a whopping $2,7000,000 tax-free cash.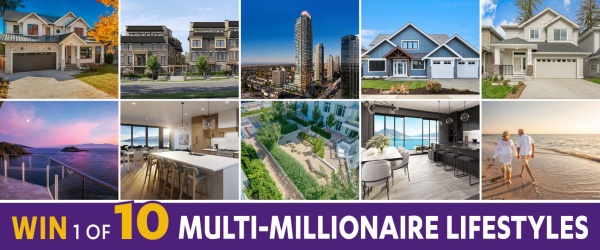 ---

More Ways to Win Big!
Add 50/50 PLUS and Daily Cash PLUS tickets to your order for more chances to win cash. The 50/50 PLUS jackpot could top $2.4 million – and the winner takes half. The more you play, the more the jackpot grows!
With the Daily Cash PLUS, you'll get 105 extra days of winning – there's $325,000 in total cash to be won, including three Final Friday winners of $25,000 each.
50/50 PLUS tickets start at just 2 for $15, and Daily Cash PLUS tickets start at just 2 for $25.
---

Get your tickets online on the VGH Millionaire Lottery website,
 by Phone at 604.602.5848,
or toll-free at 1.888.445.5825
 Tickets are available to purchase in-person at London Drugs throughout British Columbia.
Tickets cost 2 for $100 / 5 for $175 / 10 for $300 / 25 for $600
50/50 PLUS tickets are are 2 for $15 / 6 for $30 / 16 for $60 / 32 for $90
Daily Cash PLUS tickets are 2 for $25 / 6 for $50 / 12 for $75
A ticket purchaser must purchase a VGH Millionaire Lottery ticket to be eligible to purchase 50/50 PLUS® and DAILY CASH PLUS™ tickets.
---
In the event of an advertising discrepancy, the official 2023 VGH Millionaire Lottery Rules and Regulations will apply without exception. Prizes shown may not be exactly as illustrated.
BC Gaming Event Licences #144980, #144977, #144979
19+ TO PLAY | KNOW YOUR LIMIT, PLAY WITHIN IT | PROBLEM GAMBLING HELP LINE 1-888-795-6111 | GAMBLINGSUPPORTBC.CA