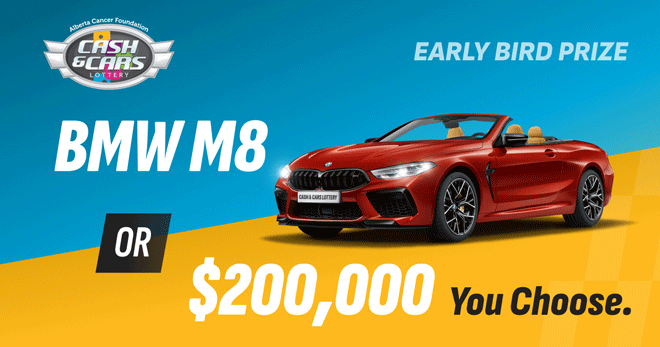 ALBERTA, September 12, 2023 — Don't miss out on your last chance to win Cash & Cars Lottery's Early Bird Prize!  There are just THREE DAYS LEFT to purchase your tickets to win a choice between a whole lot of horsepower OR a whole lot of spending power.
Drive along one of Alberta's beautiful highways with the top down in a brand-new 617-horsepower 2023 BMW M8 Competition Convertible, OR take a cool $200,000 CASH to spend on whatever you'd like.  The choice is yours!
Purchase your tickets to Alberta's lottery for cancer before the Early Bird Prize deadline closes!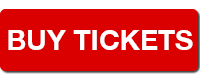 EARLY BIRD PRIZE DEADLINE: 11:59 PM September 14, 2023
EARLY BIRD PRIZE DRAW:  11:00 AM September 28, 2023
Win the Only Grand Prize Dream Home in Alberta with a Cash Choice!
Don't forget that when you purchase your ticket to support Albertans facing cancer, you're getting the chance to win 1290 prizes worth $3.4 million, including our LARGEST Grand Prize ever — the only Dream Home in the province with a $2 million CASH choice.  For the first time ever, you can win a $2.35 million Dream Home OR take $2 million cash OR choose BOTH: a $1.25 million Dream Home plus $1 million cash.
Who is Your Ticket For?
With 23,000 Albertans facing a cancer diagnosis this year, we all know someone who has faced cancer. Maybe you've even faced it yourself.  As the fundraising partner for every cancer centre in Alberta, the Alberta Cancer Foundation supports patient care, world-class research and innovation all across the province.
Help make a difference close to home.  Buy your tickets now.
For information about all the exciting prizes and to learn how you can get 10% off the purchase of your tickets with their Bundle & Save Packages, visit cashandcarslottery.ca.
Click the link or call 1-877-783-7403 to buy your tickets.
License Main 642606 | 50/50 Draw 642603 | Win Daily 642609