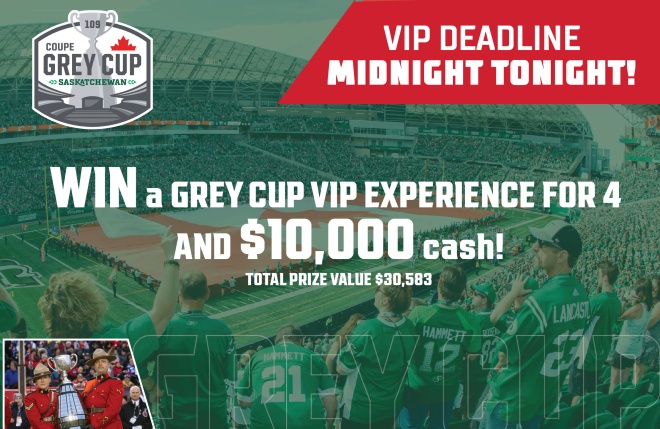 SASKATCHEWAN, September 2, 2022 — VIP Prize Deadline MIDNIGHT TONIGHT – Win a Grey Cup VIP Experience!
This is your last chance to win a once-in-a-lifetime Grey Cup weekend. There are only a few hours left to get your tickets for the VIP Prize in the Roughrider & Children's Hospital Foundations Lottery. This incredible prize is valued at over $30,000 and some of the highlights include:
4 Grey Cup game seats between the 40-yard lines
Pre and Post Game On-Field Access
3-night VIP stay at Hotel Saskatchewan
VIP Transportation and Concierge Services
Commissioner's Private Tailgate Brunch
4 limited-edition 109th Grey Cup jerseys
Riderville Team Party passes
PLUS $10,000 Cash
An Amazing Prize Line-up for Everyone!
The VIP prize is just the start of the winning in Saskatchewan's Biggest Cash & Cars Lottery. There are more than 1,000 cash, car, truck and Rider prizes to be won. With 3 Grand Prizes, including your Best Chance to Win $1 MILLION, it's no wonder these are the hottest tickets in town!
Get your tickets today and you could be Saskatchewan's newest Millionaire!
Check out ALL of the amazing prizes at RidersChildrensLottery.ca.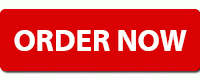 Help Kids All Across Saskatchewan.
By purchasing a Roughrider & Children's Hospital Foundations Lottery ticket, you're helping kids in EVERY corner of the province. The Saskatchewan Roughrider and Jim Pattison Children's Hospital Foundations support the health and wellness of children all over the province by making sure they get the care they need and a chance to play. Click here to learn more!
More Ways to WIN!
There are even more ways to win BIG! Don't forget to add Halftime 50/50 and Cash Calendar tickets to your order. The Halftime 50/50 Jackpot could grow to $1,317,500 and half of that could be yours. The Cash Calendar is the biggest in Saskatchewan with over $168,000 in prizes to be won. Check out all the details and get your tickets to win, every day in December!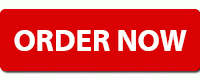 Or call 1-888-348-8442
For official details and to order tickets, visit their website.
---
Lottery Licence # LR22-0037. See Rules and Regulations for details. Approximate value including all taxes and freight. Prizes may not be exactly as shown. Halftime 50/50 and Cash Calendar tickets must be purchased in conjunction with the Roughrider & Children's Hospital Foundations Lottery Ticket. Final Draw date is November 29, 2022
Roughrider & Children's Hospital Foundations Lottery PO Box 1301 Stn Main Saskatoon, SK S7K 3N9