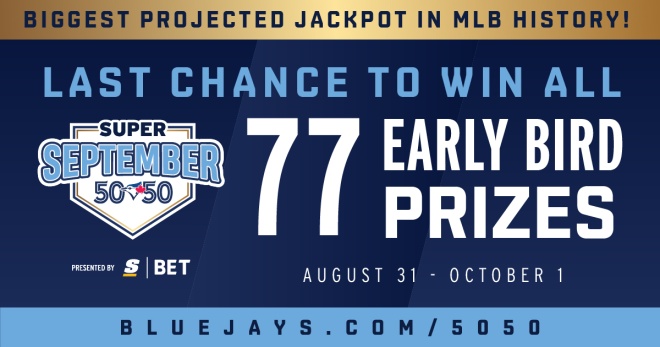 Ontario, September 8, 2023 — Jays Care currently has the largest 50/50 program in Major League Baseball. Fans across Ontario have already won over $10 million in prizing this season, but it's about to get a lot better!
Super September is Jays Care Foundation's biggest 50/50 jackpot ever and was built specifically for the best fans in baseball. The MULTI-MILLION-DOLLAR GRAND PRIZE is projected to be the biggest jackpot in MLB history, bigger than last year's record-setting grand prize of $3.9 MILLION.
To commemorate the Blue Jays' inaugural season in 1977, there will be 77 amazing early bird prizes drawn throughout the month. From all-inclusive vacations, to groceries for a year, to weekend golf getaways, we're giving every Blue Jays fan across Ontario a reason to get excited.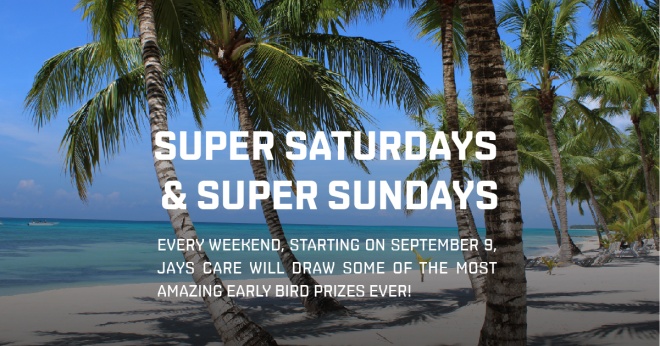 Purchase your tickets before 12pm ET on September 8 to be eligible for ALL 77 early bird prizes! Are you in?

For more information visit bluejays.com/5050
The Power of Sport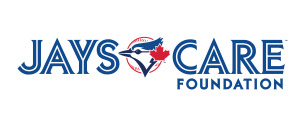 Jays Care Foundation uses the power of sport and play, to help level the playing field and improve the lives of youth facing barriers across the country. This includes children living with physical and cognitive disabilities, Indigenous youth, and young girls and boys who may not otherwise have the chance to participate in organized sports. Through its life-changing programming, Jays Care is building a Canada where every child could grow, learn, and develop through play. With each 50/50 ticket sold, half of the proceeds go directly towards Jays Care programming, while the other half goes to one lucky fan with the winning ticket number!
Alcohol and Gaming Commission of Ontario Lottery License #RAF1304309