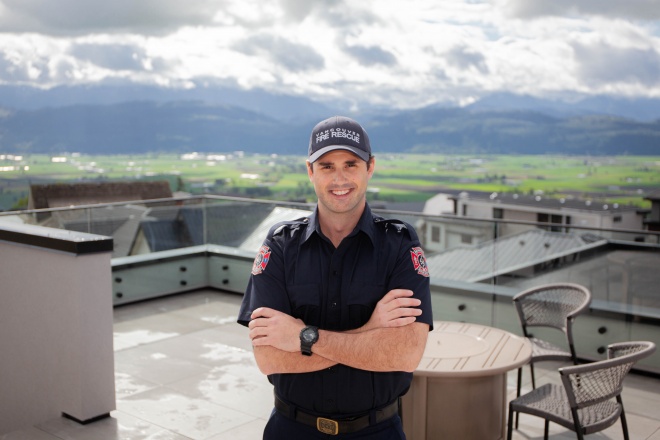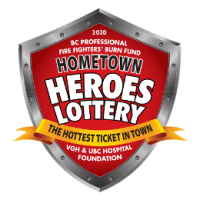 VANCOUVER, BC, Friday, May 8, 2020 — Your Hometown Heroes Lottery ticket purchases support VGH & UBC Hospital Foundation and the BC Professional Fire Fighters' Burn Fund, providing life-changing funds for those who need it most. Every year, VGH performs more than 30,000 surgeries and attends to more than 600,000 patient visits. And at BC's biggest hospital, the doctors, nurses, front line workers and health care heroes are working hard to save British Columbians every day.
"BC's hometown heroes come to aid of people in life-threatening situations every day," says Sebastian Sevallo, the lottery's co-spokesperson. "Our health care workers and first responders are working tirelessly to help people throughout BC.
"When you need help, your heroes respond."
Every year, a portion of the proceeds from ticket sales in the Hometown Heroes Lottery are allocated to the BC Professional Fire Fighters' Burns, Trauma and High Acuity Unit (BTHAU) at Vancouver General Hospital. Lottery ticket purchasers have been long-term supporters of this important unit, providing for equipment and patient care needs.
As the hospital transitioned to create dedicated COVID-19 units, the BTHAU was a prime space to utilize due to access to the ICU and strong infection control mechanisms. For this reason, it has been converted into a dedicated COVID-19 patient unit.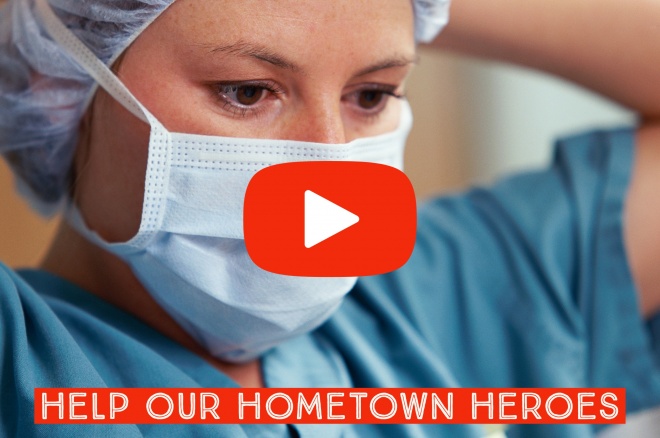 "During these extraordinary times, your Heroes Lottery ticket purchase makes an even greater impact," says Karen Khunkhun, the lottery's co-spokesperson.
"Get your Heroes Lottery tickets now, and you could win 1 of 9 amazing Grand Prize options."
This year's prize homes are located all over beautiful British Columbia in some of the province's – and the country's – most desirable places to live, and some wonderful communities: choose a 5,766 square-foot, 5 bedroom, 6 bathroom home in White Rock, a luxurious build from Marquis Homes; take a 4,977 square-foot Palermo home atop Abbotsford's Eagle Mountain; live an Okanagan dream in Kelowna's Kestrel Ridge, or by the lake in Penticton; get cozy on Vancouver Island with a golf resort home at Courtenay's Crown Isle, or an amazing oceanview home at SookePoint; choose a two-home Grand Prize with the best of both worlds in Cultus Lake and White Rock; or choose our most popular home prize on the doorstep of downtown, with a sub-penthouse condo at Vancouver's CENTRAL, across the street from Science World and False Creek.
This year's largest Grand Prize home package is worth over $2.7 million. Or take $2.1 million tax-free cash and become a multi-millionaire in an instant!
Tickets start at just 3 for $75. This could be the biggest win of your life…
---

Get your tickets online at heroeslottery.com
by Phone at 604-648-4376
or 1-866-597-4376
or in-person at London Drugs.
Due to concerns over COVID-19, public safety guidelines and our commitment to social distancing, there are currently no in-person sales at Vancouver General Hospital or the Hometown Heroes Grand Prize showhomes.

View the homes, photo galleries, and virtual tours on heroeslottery.com