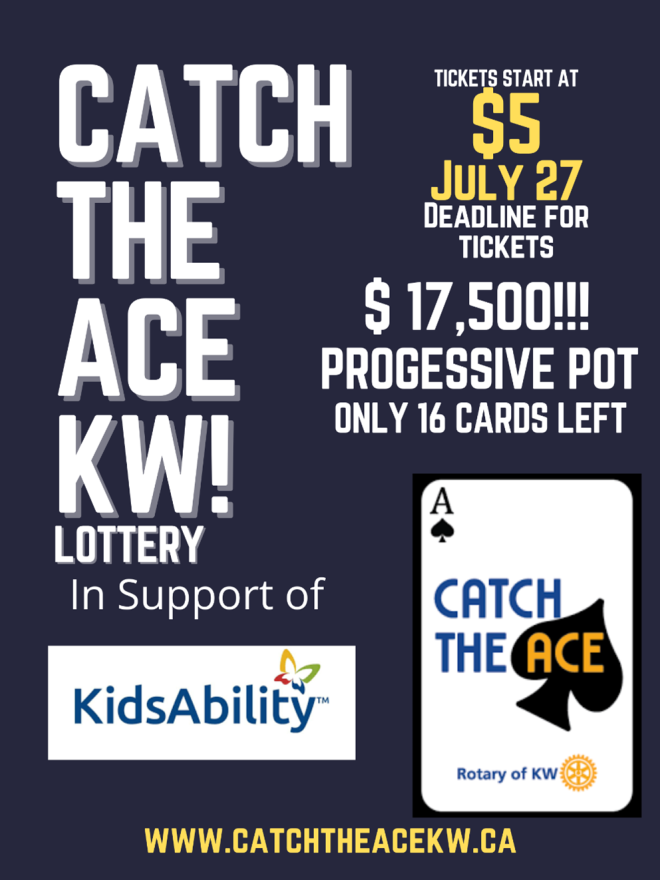 Kitchener Ontario, July 26, 2022 — Catch the Ace – Rotary of KW* – Progressive Jackpot over $17,500 and only 16 cards left in the deck.
Get your tickets before 11:59 p.m. tomorrow, Wednesday July 27 for a chance in the weekly draw. You must have a ticket for the current draw to be eligible to win the growing Progressive Jackpot of over $17,500 plus the weekly draw prize.
Tickets are 3 for $5, 10 for $10 or the best value 60 tickets for $20 and are only available online.
The lottery is supported by the work of five Rotary clubs in Kitchener and Waterloo, proudly serving the community for 100 years. The net proceeds of the lottery go to support the KidsAbility Centre for Child Development. Every ticket you purchase makes it possible for KidsAbility to provide life-changing therapy, programs, and technology for thousands of children and youth to reach their communication, physical, social and behavioural goals in Waterloo Region and Guelph-Wellington.
It's because of supporters like YOU that a child receives the help they need to take the first step, hold a pencil, or find their voice to participate fully in the community.
How do you play?
It's easy!
Visit Catch the Ace KW, select a card and purchase your tickets.
Only a few days left to get your tickets for this week's draw and a chance to win over $17,500!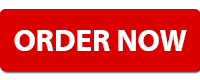 * Catch the Ace – Rotary of KW is a joint project of the 5 Rotary Clubs in Kitchener and Waterloo. The lottery license #1225210 is held by the Kitchener Conestoga Rotary Club Community Aid Fund.