ALBERTA, July 26, 2022 — Alberta Cancer Foundation's Cash & Cars Lottery is back with 1,924 PRIZES WORTH OVER $3.6 MILLION, including two grand prize dream homes, fantastic vehicles, a 50/50, the Win Daily Cash Calendar and much, much more!

Purchase before midnight, July 27, 2022, to also be eligible for the Loyalty prize – $50,000 Cash!
PLUS, your ticket will also be entered to win the Early Bird Prize of a fully furnished condo in The Maple at University District. Or choose $350,000 CASH!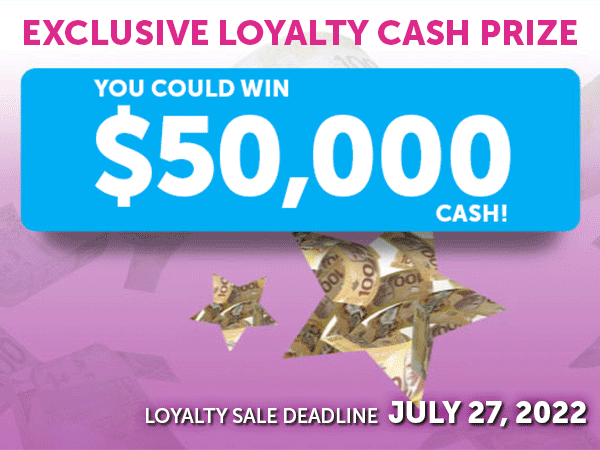 TWO STUNNING GRAND PRIZES are available to win. Grand Prize Package #1 is a fully furnished $1.3 million Truman home in Timberline Estates, Calgary. Grand Prize Package #2 is a fully furnished Kimberley Home in Jagare Ridge, Edmonton. Both homes also come with $20,000 Cash!

Your Cash and Cars lottery ticket purchase will also be entered to win an exceptional lineup of prizes, including 4 fantastic vehicles, 6 fabulous vacations, 10 epic experiences, electronics, fitness equipment, cash and many others!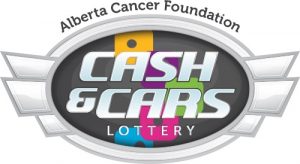 Tickets are $100 each, 2 for $150, 6 for $275 or the best value, 18 for $450. Visit Cash and Cars Lottery or call 1-877-783-7403 to buy your tickets today.
MORE WAYS TO WIN. Play the Win Daily Lottery, where a new cash prize will be drawn every day in November. 30 draws and $345,000 in cash are available to WIN! Tickets are $20 each, five for $35, 15 for $50, 30 for $75 or the best value, 50 for $100.
The Cash and Cars Lottery keeps giving away more CASH! The 50/50 is back with a chance to be our biggest prize ever! You could win up to $3,487,500 CASH. The jackpot grows with every ticket sold. See the current jackpot HERE. Tickets are $10 each, five for $25, 15 for $50, 30 for $75 or the best value, 50 for $100.
CLICK HERE to see how your support can make life better for Albertans facing cancer.
Main Licence #596287 | 50/50 Licence #596288 | Win Daily Licence #596290