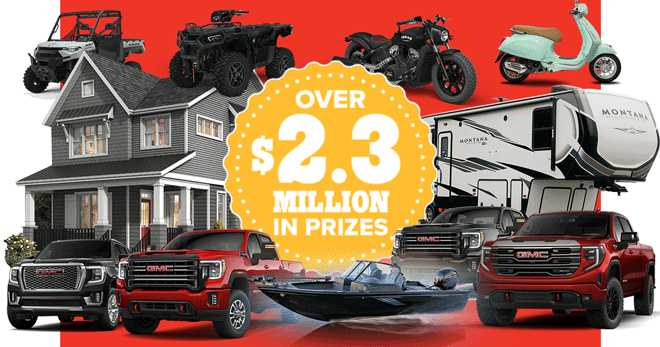 CALGARY, Alberta, July 6, 2022 — Calgary Stampede's Chase the Ace progressive online lottery is back for 2022 and offers bigger prizes and a whole new way to win. It's one of the many exciting ways you can join in the winning at this year's Stampede.

After 12 weekly winners sharing $70,000 to date without revealing the Ace of Spades, the Stampede's "Chase the Ace" progressive raffle is about to go to DAILY DRAWS throughout the Stampede!
One lucky person will win the current jackpot for each day of the Stampede and get a chance at taking home the rolling progressive jackpot – already over $75,000 – if the Ace of Spades is revealed.
If no Ace of Spades is drawn, the progressive jackpot rolls forward to the next draw with an even bigger pot and better odds.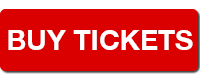 GUARANTEED WINNER IN THE NEXT 11 DRAWS
If the Ace of Spades is not revealed before the final Sunday (July 17), the entire jackpot will go home with one lucky winner from that day's ticket sales.
Don't miss any of the excitement, and give yourself the best odds to win by playing with a Chase the Ace subscription for all the remaining draws.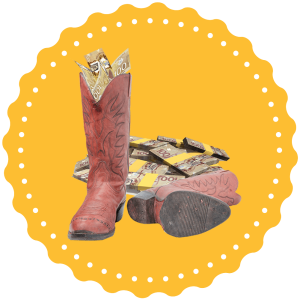 BONUS PRIZE DEADLINE TONIGHT
If you haven't yet gotten your Stampede Lotteries tickets to win the over $2.3 Million in prizes offered at the 2022 Calgary Stampede, you'll want to do so before midnight tonight to qualify for the $50,000 BONUS PRIZE.
That's in addition to the first-of-it's-kind ROTARY DREAM HOME + CONDO PRIZE and over a million dollars in KINSMEN PRIZES featuring vehicles, toys, cash, and adventure prize packages.
PLUS you can also still get in on the Stampede Millions 50/50, the biggest cash prize offered during the Stampede. One lucky winner will walk away with half the cumulative jackpot already over $850,000 before the Stampede even gets going.
Last year's winner took home $908,877.50! Don't miss out; tickets start at just $10.

WHEN YOU PLAY, EVERYBODY WINS.
Stampede Lotteries proceeds have given back a total of $29 million to the community over the past ten years. Visit Calgary Stampede Lotteries website or call 1-888-568-8616 to purchase and help us to build something better for our community.
Click here for complete lottery details and rules. License numbers: 592518 | 592519 | 592520 | 592521