Only one week left to get your STARS Early Bird tickets! Don't miss your chance at winning an Okanagan dream home by purchasing your tickets before February 25th
Now's the perfect time to support the STARS lottery. 2,500 prizes valued at over $4.8 million including our most popular Early Bird prize: A fully furnished, three-bedroom townhome in Kelowna! Take your private elevator directly from the three-car garage up three floors to your spectacular roof-top patio, complete with a full kitchenette, private hot tub, and breathtaking lake views. Make sure you don't wait to support this life-saving cause.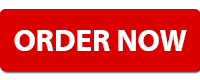 THE LOTTERY ON A MISSION
But wait, there's more! 3 dreams homes, 8 vacations, 11 experiences, and 2 luxury cars! Not to mention 2,474 more prizes all for one great cause. With each ticket you buy, you're not just getting the chance to win our incredible prizes, you're funding our lifesaving operations, tools and training. Check out our entire prize lineup.
The Lucky STARS 50/50 just gets bigger and bigger and bigger!
This year's jackpot just keeps getting bigger and is already over $5.4million and rising! How high will it go?

Buy your lottery tickets now online at STARS Lottery or
by calling 1-855-STARS68
THE PRIZES ARE GREAT. THE CAUSE IS CRITICAL. In critical situations, every second counts. Your support goes directly to:
Enabling our STARS Emergency Link Centre to co-ordinate life-saving missions fast
Helping us deliver world-class care through state-of-the-art medical and aviation equipment
Continuous training and skill set development for our air medical crew and pilots.
Lottery Licence 565663 and Lucky Stars 50/50 565664.Terms and Conditions apply. Draw dates: Early Bird: March 12, 2021; Main/LUCKY STARS: April 1, 2021. Tickets must be purchased in Alberta. Must be 18+ to purchase.
Please click here for the complete Lottery Rules & Regulations.