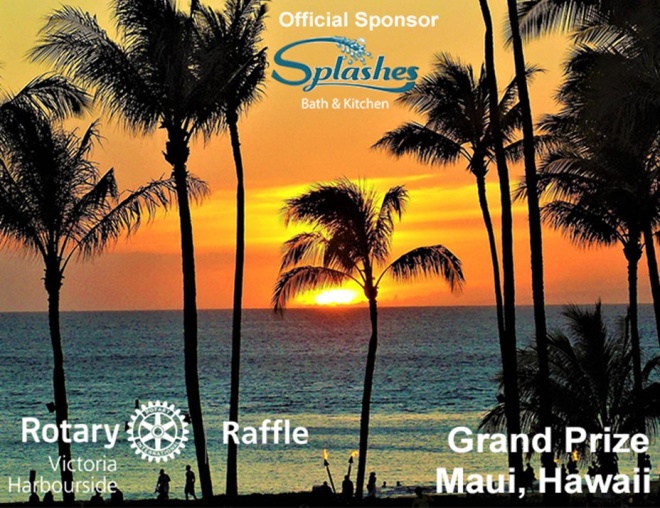 VICTORIA, BC, November 16, 2022 — Warm, fun and free describes the Rotary Club of Victoria-Harbourside Rotary Raffle. With your ticket purchase you'll be entered to win the grand prize, a $10,000 Hawaiian vacation. Have another dream destination in mind? Work with our travel agent and choose anywhere in the world. Deadline is midnight tonight! Organizers say the Harbourside Rotary Raffle is something all British Columbians can get excited about this time of year.
Final Deadline is midnight, Wednesday, November 16.
See complete details and order your tickets on the Harbourside Rotary Raffle.